Published May 26, 2016
Beyond Buzzwords: Two Grads Self-Publish a Book on the Ins and Outs of Internet Marketing
Two Full Sail grads publish "Beyond Buzzwords," which is geared toward educating readers in internet marketing.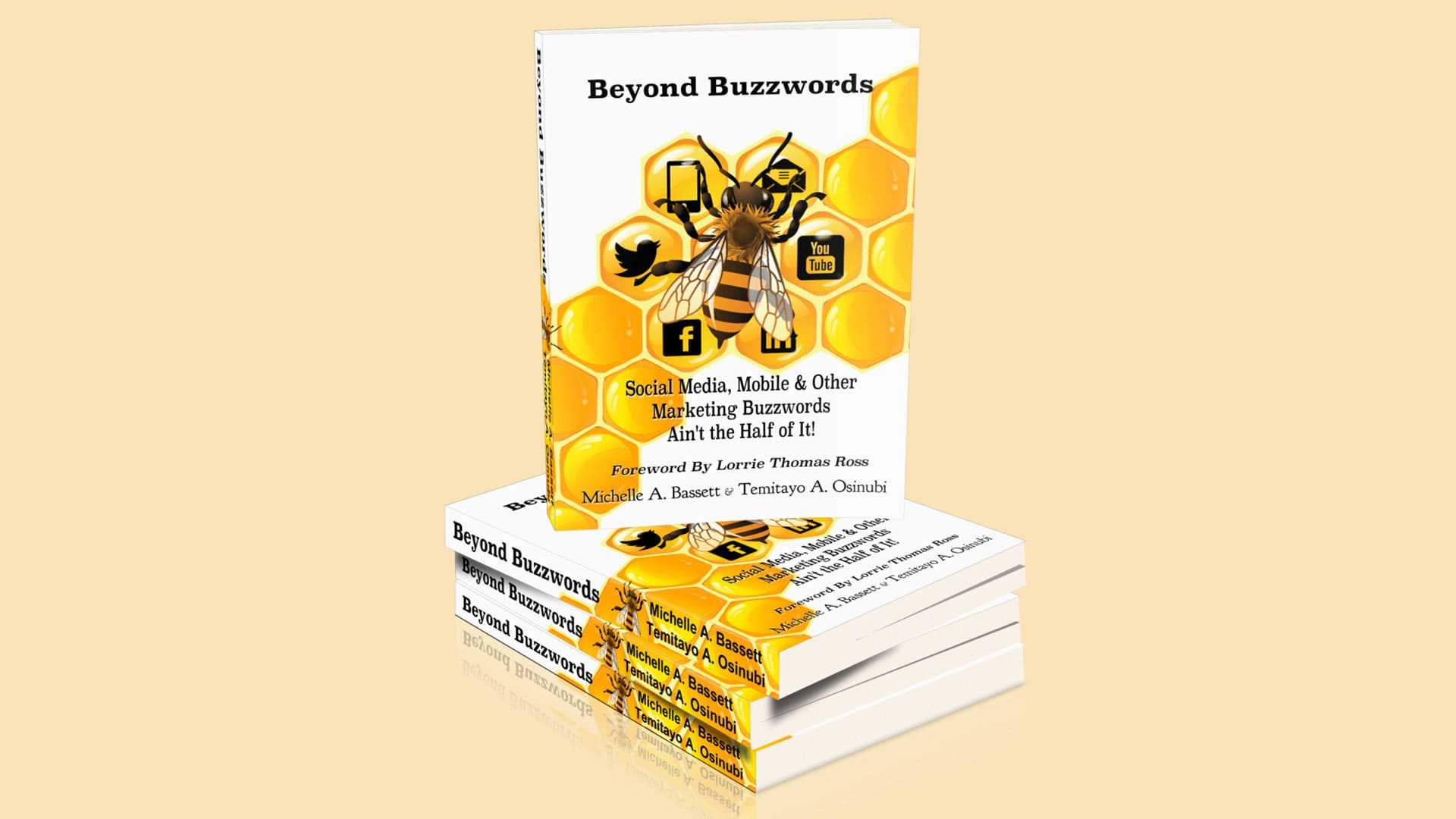 Update: In November 2018, Full Sail's Internet Marketing programs were updated and are now Digital Marketing Bachelor's, Digital Marketing Master's, and Digital Marketing Certificate.
Temitayo "Temi" Osinubi and Michelle Bassett are on a mission. After graduating from the Internet Marketing bachelor's and Internet Marketing master's programs in 2015 and 2013, respectively, they began to notice that many of their clients, specifically small business owners, were unsure of how internet marketing worked and had therefore been taken advantage of.
"We are proponents of ethical digital marketing, and a lot of that starts with education," said Temi.
Both Temi and Michelle had separately dabbled in the ways of self-taught internet marketing in the mid-2000's, but they kept hitting a wall. "We were fundamentally weak and didn't know what the finish line looked like," said Temi. "We found ourselves in situations where we were basically hoarding marketing course information because you always hear about how quickly things change in the industry and you have to keep learning."
One of the most common misconceptions, first and foremost, is that once you graduate with a degree in internet marketing all of the information becomes obsolete. "Tactics come and go, but business principles stay the same. That's the value that Full Sail brought to us, because we finally had a place we could trust to tell us what the fundamental principles of internet marketing were," explains Temi. "Until we came to Full Sail we didn't have the finish line in sight."
The pair connected in 2014 through a private Full Sail internet marketing Facebook group, and after realizing they had the same passion and goals for this industry decided to start their own digital marketing agency, Digital Marketing Advisers. The full-service digital marketing agency covers everything from SEO to email marketing.
"We want to focus on cleaning up the industry because there are so many scam artists out there," said Michelle.
With years of experience, terabytes of information, and multiple degrees between them, Temi and Michelle looked to the next step in their careers: writing a book to compile everything they've learned.
Beyond Buzzwords won't teach you everything you need to know about internet marketing, but "you will get a few good nuggets out of the deal," as Michelle says. "I would like you to walk away learning how to 'take things with a grain of salt,' but unlike other marketing books, I'm going to teach you what 'salt' is." Moving forward, the pair is looking to release a course based off of their book and are also considering a book tour.
When asked how other students or grads could make their mark on the industry, Michelle's advice is simple.
"Just do it. You've already spent the time and money investing in yourself on this level. What you know is unique to you, and you need to learn how to leverage it."