Published Sep 20, 2023
Faculty Profile: Kathy Craven (Program Director, Media Communications)
This Program Director applies years of experience in documentary filmmaking to help students learn to share their stories.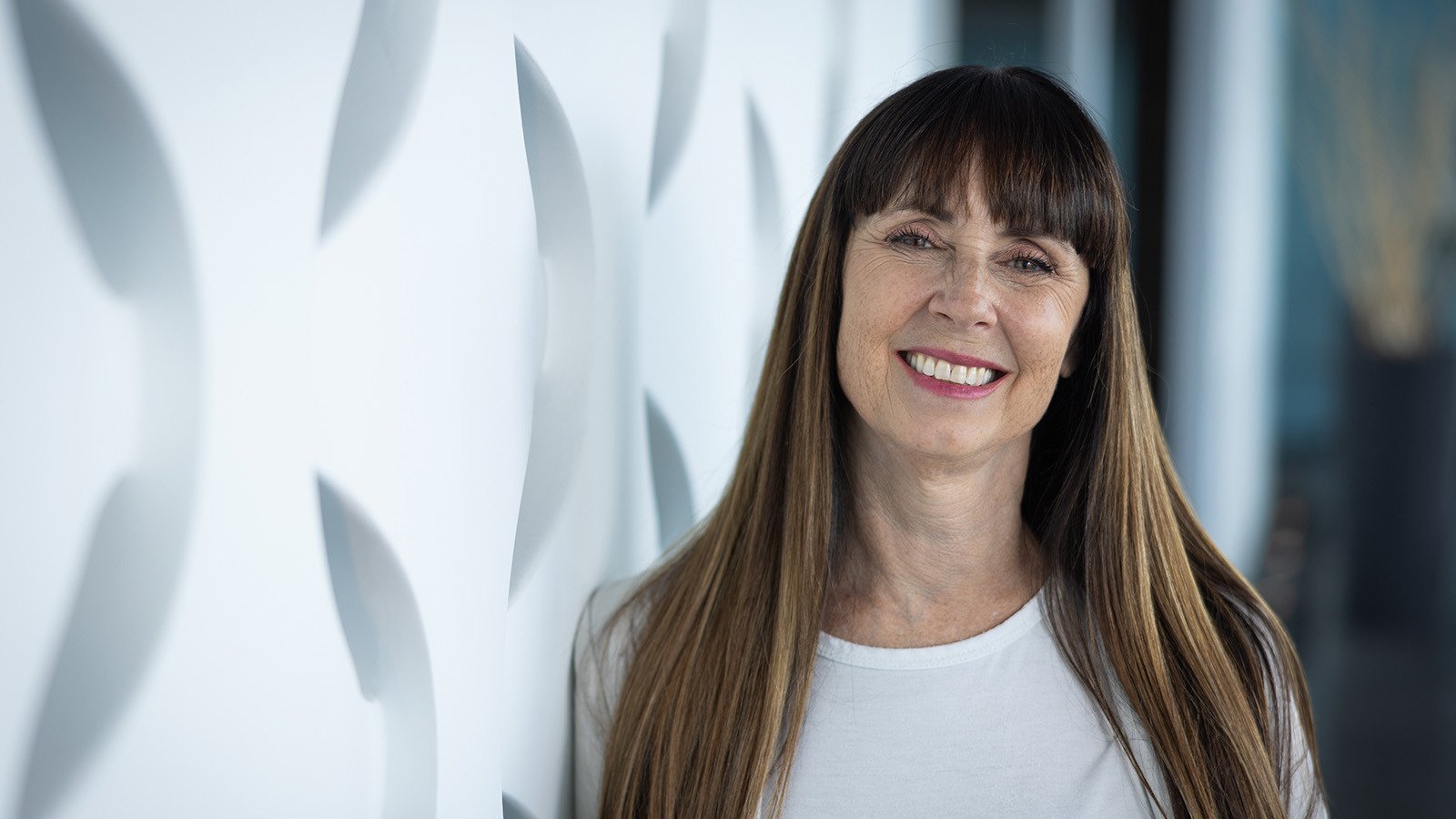 In Full Sail's Media Communications degree program, students gain a thorough understanding of the skills needed to succeed in today's dynamic and content-hungry media industries. The project-based curriculum explores topics ranging from digital video and audio content creation to entrepreneurship and marketing strategies as well as standard industry skills such as graphic design, research methodology, and the ability to articulate abstract concepts.
For Program Director Kathy Craven, the degree program serves as a foundation for students looking to build a media skillset across a variety of disciplines. "In Media Communications, students get the ability to go down whatever path is most interesting to them," she says.
"[Media Communications] was launched thinking that it would be very much research, a very academic program. When the outline for it was handed to us, we could see, 'Oh, actually what's relevant is someone who's a media strategist who knows a lot of different areas of media and then can specialize on their way.' As we were considering that pivot, we started thinking about, 'Well, how do we put these courses together like a video class and a web design class and that they support each other?'"
It's not the same for any two students. So we do our best to see each student individually. That doesn't mean that we have different standards for different students. It just means that we understand that no two students are the same. You're going to each have your own academic journey."
The answer was rooted in Kathy's own professional passion: storytelling. With a background in writing, documentary filmmaking, and radio producing, Kathy's career has seen her produce films on diverse topics that included a cross-country journey with an obsessive hitchhiker and a Central Park, New York performer whose meditative "prayformances" saved his life. In sharing stories like Subu: An Immigrant Story and SiDiKi, Kathy learned the power of storytelling and how to relate even the most foreign concepts to an audience. "I've always found my way to some kind of storytelling expression or facilitation of some kind."
One project in particular – a therapeutic digital storytelling project in Alaska called Voices of Petersburg, during which Kathy and colleague Emily Wray worked with participants and a therapist to create short-form digital stories – was incredibly informative on the importance of storytelling to students in Media Communications.
"It had a big influence on really appreciating the power of story and how important that is to have that expression; all that translates to really appreciating how important it is for students to come and find their expression and to support that and honor that and guide them along the way."
As students move through the program, they are encouraged to collaborate with their peers and to tell stories in new and compelling ways. From creating digital media stories in graphic design and digital video courses to sharing their own journey throughout the program with monthly self-reflection, students in Media Communications can become expert storytellers and content creators with the know-how to communicate those stories effectively.
"It's very tricky. It's not the same for any two students. So we do our best to see each student individually," shares Kathy. "That doesn't mean that we have different standards for different students. It just means that we understand that no two students are the same. You're going to each have your own academic journey."