Published Dec 16, 2022
Faculty Profile: Matthew Peters (Publishing and Distribution, Creative Writing bachelor's)
Publisher, author, and instructor Matt Peters takes students through the publishing process in his four-week course.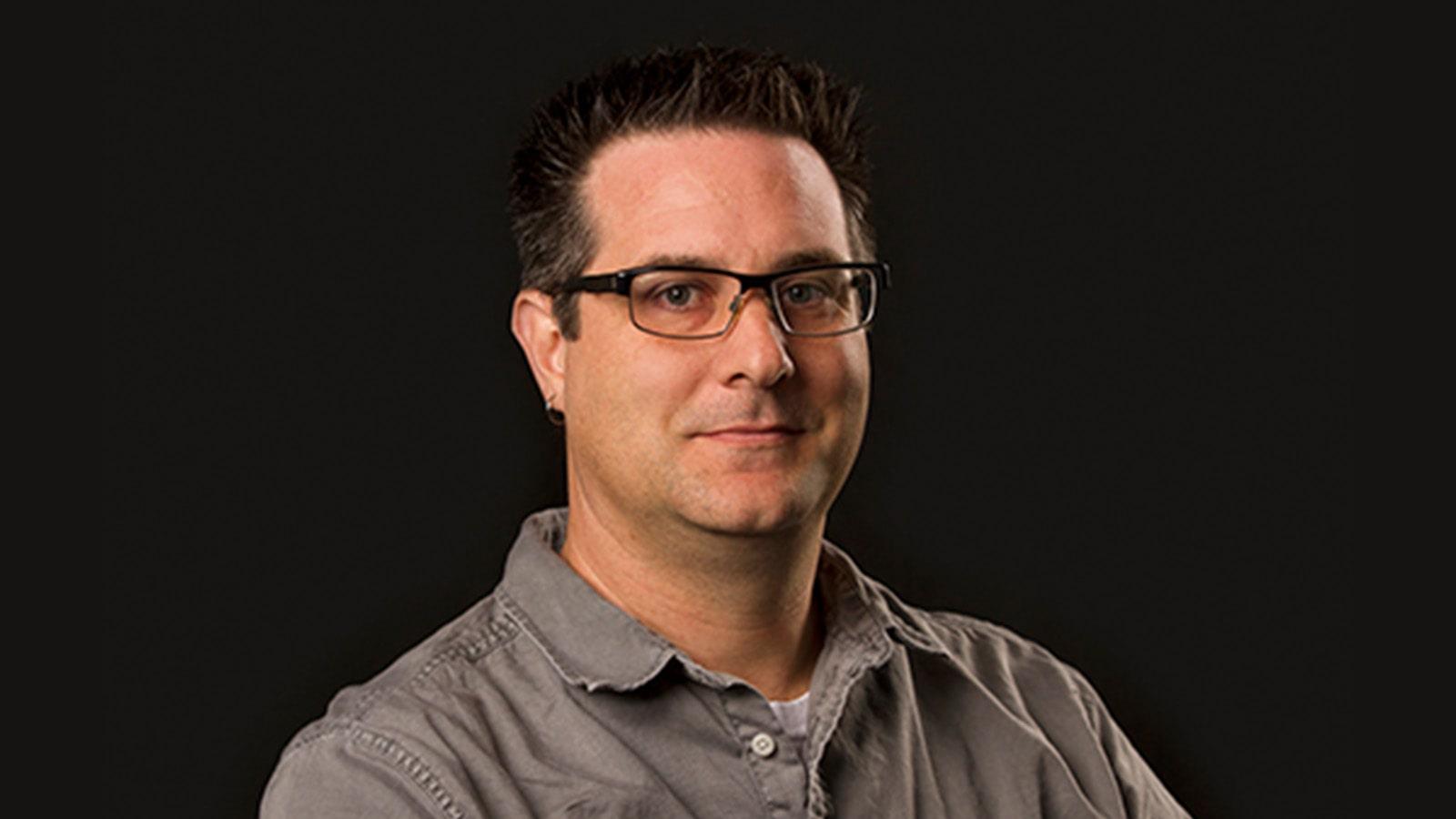 By the ninth month of Full Sail's Creative Writing bachelor's program, students have learned the fundamentals of storytelling through classes on world-building, scriptwriting, literary techniques, and more. In Publishing and Distribution, they learn how to take what they've written and package it for a reader.
"Publishing and distribution ... it's all about what happens after they've written their script or comic or novel. We look at all the pieces and parts of the process to make it a product," says Course Director Matthew Peters. The owner and operator of his own independent publishing company, Beating Windward Press, Matt helps his students understand every aspect of the publishing process from shopping around their work for production to marketing it to an audience.
"What we learned with our publishing company was that nobody was paying attention to us or our writing while we were sitting and waiting for the industry to come to us. Publishers and agents weren't interested in what we were doing until the minute we went over to the corner and just started doing it ourselves."
Having published over 25 works since launching in 2011, Beating Windward has given Matt a unique understanding of what a publisher is looking for in a story. "I've done lots of different things at this point. I've done a couple of children's picture books. I've done textbooks and non-fiction books, graphic novels and memoirs. So I can bring lots of examples of, 'Oh, this is what it's like,' or, 'Hey, you did not know there were so many different shade colors of black until you have to deal with a printer and get the absolute blackest black.'"
Before Beating Windward, Matt's career as a fiction writer saw him take on a variety of non-fiction writing, production, and marketing gigs to sustain his passion for writing novels. "I'm trying to save them my students the 20 years of aggravation I had where I thought, 'I'm gonna write a book and I'll just get a check in the mail and people will love my work and it'll be wonderful.' That's not the reality of it. So if I can, I tell them how the industry really works and how they can get to do what they want to do."
To mimic the realities of the world of publishing, producing, and distributing media content, each student publishes a few of their short stories as an ebook. The class is broken down over the month into four sections. First, legalities and selling, where students learn what stories they have the rights to, how copyright actually works, if they need an agent, and how to sell their work to producers or publishers. Next is production, where the writers work with publishers to refine the layout and format their work for digital and physical printing (in the course, each student publishes their work in an ebook format for their final deliverable complete with title page, copyright page, a table of contents, and about the author page.) In week three, Matt focuses on marketing, having students design or outsource their own book covers as well as writing supplementary marketing copy to accompany their work. In the final week, students bring everything together, program the hyperlinked table of contents, and upload their manuscripts for conversion and distribution.
"The biggest thing I want you to realize by the end of the class is that the whole class is about taking what students think, what they know about how things work, how the industries work, how they conceive of it as a consumer, and then getting them to understanding how the industry actually works from somebody that is a professional in the industry."
"At the beginning of my course, a student might say, 'I want to go sell my stuff to Netflix.,' But it doesn't work that way," he laughs. "After my class, the student knows first they need to sell themselves to an agent. Then the agent sells it their work to a production company. Then the production company gets a distribution deal for the work with Netflix. That's how you get your show on Netflix. The class teaches you that."