Published Sep 17, 2018
Full Sail Partners With Rollins College to Provide Students with Real-World Learning Opportunities
A match made in Winter Park.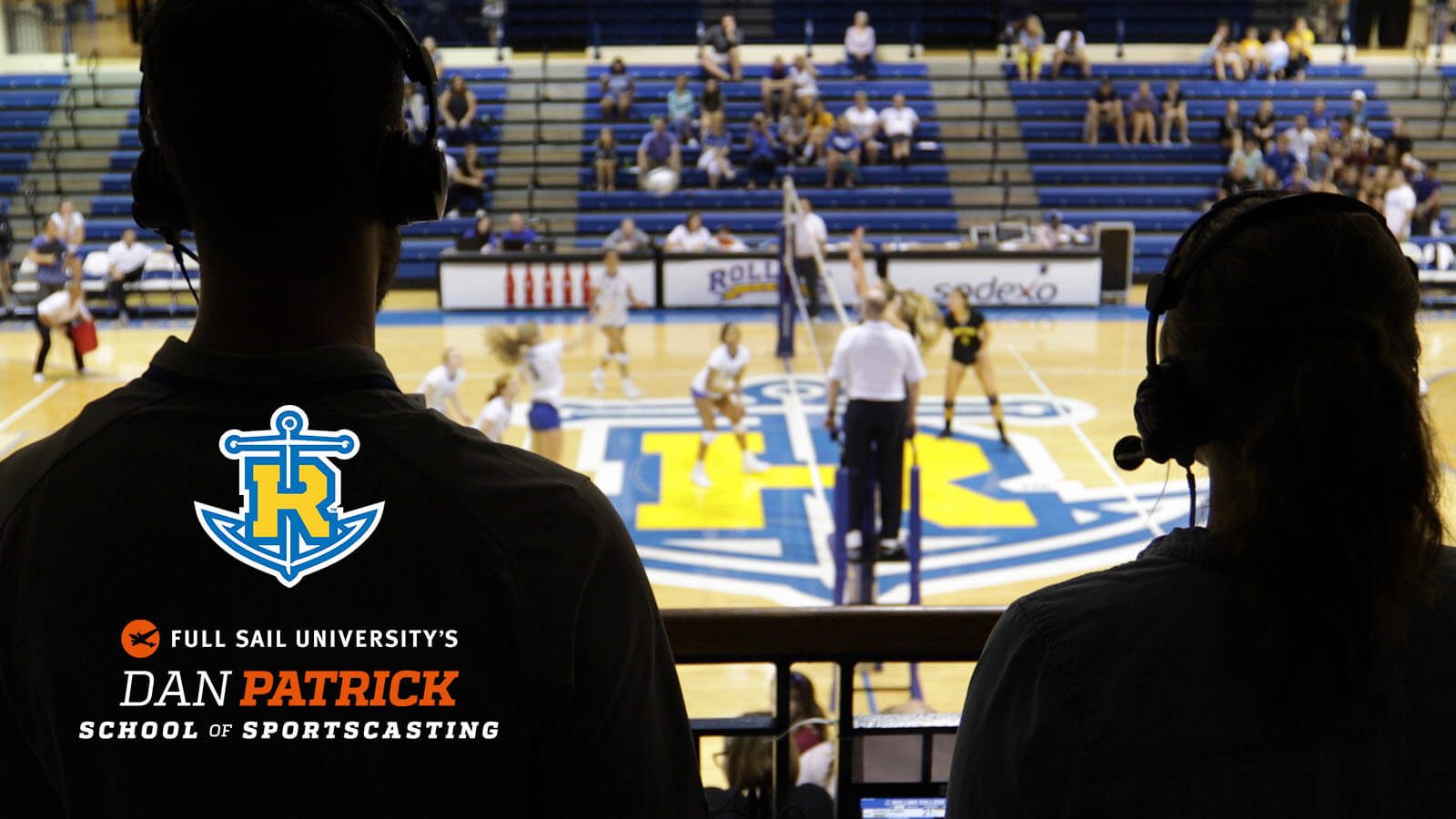 Collaboration is a key component of Full Sail's approach to education, and building a creative community is the goal of the university's latest partnership with Rollins College.
The two institutions have been teaming up for several years — Show Production students crew Fox Fest, an annual celebration of live music to benefit WPRK, the college radio station owned and operated by Rollins. And students from Rollins' Department of Music have recently partnered with Full Sail audio students to record classical ensemble tracks. The sessions are held monthly in Full Sail's Audio Temple and run by advanced Recording Arts students. Music Production students are also on hand to observe the recording process. The relationship is mutually beneficial to both groups, says Full Sail educator and Program Director of Music Production Russ Gaspard.
"It's a huge win for us because it allows us to expose our students to not just classical ensemble but also instruments they're not used to — strings, winds, and horns. Most of our students play drums, keyboards, or guitar — essentially pop music instruments. We ask the audio students to use a lot of virtual instruments for sequencing, but since we don't have a performance degree they're not really exposed to the actual instruments. So it's really good for them to be involved in the sessions," he says.
Now, the two schools are joining forces yet again. Students from Full Sail's Dan Patrick School School of Sportscasting are lending their voices to the Rollins athletic department by calling all of the college's home sporting events.
"When you come to a sporting event at Rollins College you will now get the best of both Rollins College student athletes and Full Sail sportscasting students," said Nate Weyant, Assistant Athletic Director for Strategic Communications for Rollins. "We are happy to provide the next generation of sportscasters with live-action and engaging stories to hone their skills — it's a win-win for both schools."
The partnership was the brainchild of program director Gus Ramsey — a 21-year veteran of ESPN and graduate of Rollins. When Gus took over the sportscasting program last year, he recognized the value in providing Full Sail students with real-world experience and the Rollins community with quality color commentary. Gus used his status as a Rollins alumnus to start the conversation; Dan and Full Sail's education team quickly got on board with the idea, and the rest is history.
Speaking on behalf of the entire Full Sail community, President Garry Jones expressed excitement at the beginning of the partnership.
"We are extremely proud of our educational collaboration with Rollins College, and for the vast learning opportunities it provides for the students of both of our institutions," he says. "The latest announcement of students within Full Sail's Dan Patrick School of Sportscasting now having the ability to lend their skills to calling the action at numerous Rollins athletics home games allows for yet another facet of our valuable partnership to unfold. I encourage folks in the community to join me in attending these events, to see both Full Sail and Rollins students in action, and to support these talented young athletes and future sportscasters. I look forward to seeing you there!"