Published Sep 08, 2021
Grad's Film Gets TV Premiere on HBO Latino and HBO Max
Film and Entertainment Business grad Tim Sparks is the writer and director of Amaraica, a feature-length film about America's border and child separation crisis.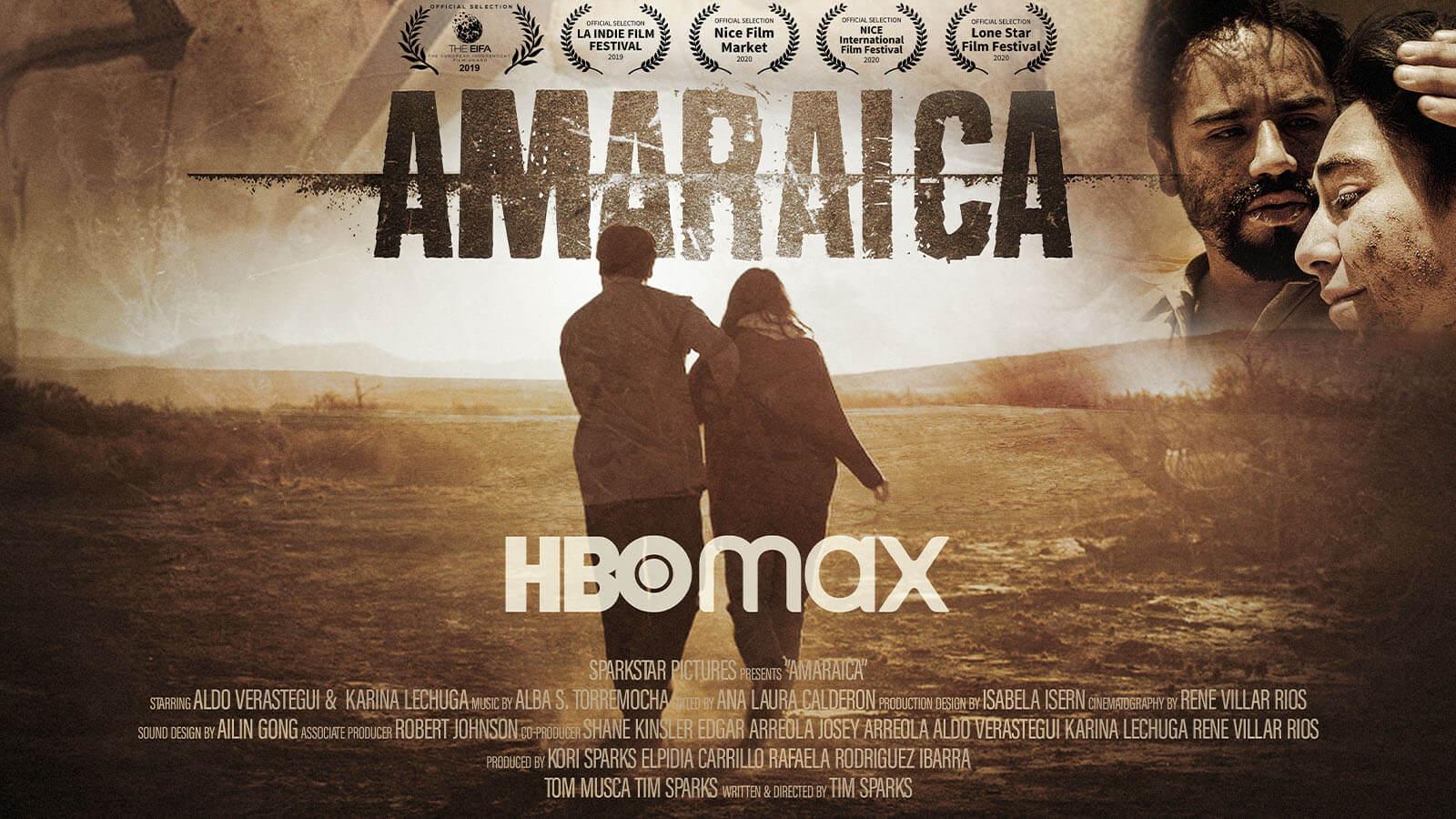 Filmmakers strive to tell stories that connect with audiences. For Tim Sparks, that goal became incredibly personal with his latest movie. The Film and Entertainment Business grad wrote and directed Amaraica, a movie about an undocumented couple and their daughter, after watching his undocumented extended family members fight to become citizens. His dual Full Sail degrees prepared him for the business and creative challenges that came with making a feature film.
Tim chose Full Sail's Film program because he wanted to dive right into filmmaking. The degree taught him how to tackle every element of the process.
"The method I was trained in at Full Sail gives me the ability to get to the economy and scale of things quickly and work with those key members of the crew in a way that I can speak their language," he says. "Even though I may not be as good as them at that particular role, I know that role. I feel like Full Sail did a really good job of training me in all the aspects that it takes to make something happen like that."
Tim wrote a feature film during his time at Full Sail, but he wasn't able to raise the funds to make it after he graduated. Instead, he used what he learned during the fundraising process and during Full Sail's Entertainment Business program in corporate environments. He paid his bills by creating videos for businesses, but he eventually re-committed to the creative side of filmmaking. He made a few short films, then produced Chateau Vato, a feature film that aired on HBO.
After the success of Chateau Vato, Tim made his directorial debut with Amaraica, which he also wrote. It's about an undocumented couple who cross into the US from Mexico with their daughter, Amara, who is taken away from them under the US government's Zero Tolerance child separation policy.
Tim was inspired to make the film after seeing the struggles of some of his undocumented extended family members. His goal was to make a movie that spoke about the common human element between undocumented people and citizens who may not understand them.
"If you mention, 'Oh, what do you think about undocumented individuals?' You get people talking about their political opinion or some ethical opinion they may or may not have, but most people really don't know those individuals on a human level. So, the purpose of the film is to take this category that people have some preconceived biases about, not looking to change those, but looking to give you an opportunity to walk a mile in their shoes and to feel the various elements that they feel. That's the purpose of the film and that's why I made it," Tim explains.
Amaraica premieres on HBO Latino and HBO Max in September.