Published Mar 20, 2019
Grads Worked on Some of 2018's Biggest Tours
Grads traveled the country with some of music's biggest stars like Beyoncé, Taylor Swift, the Rolling Stones, and more.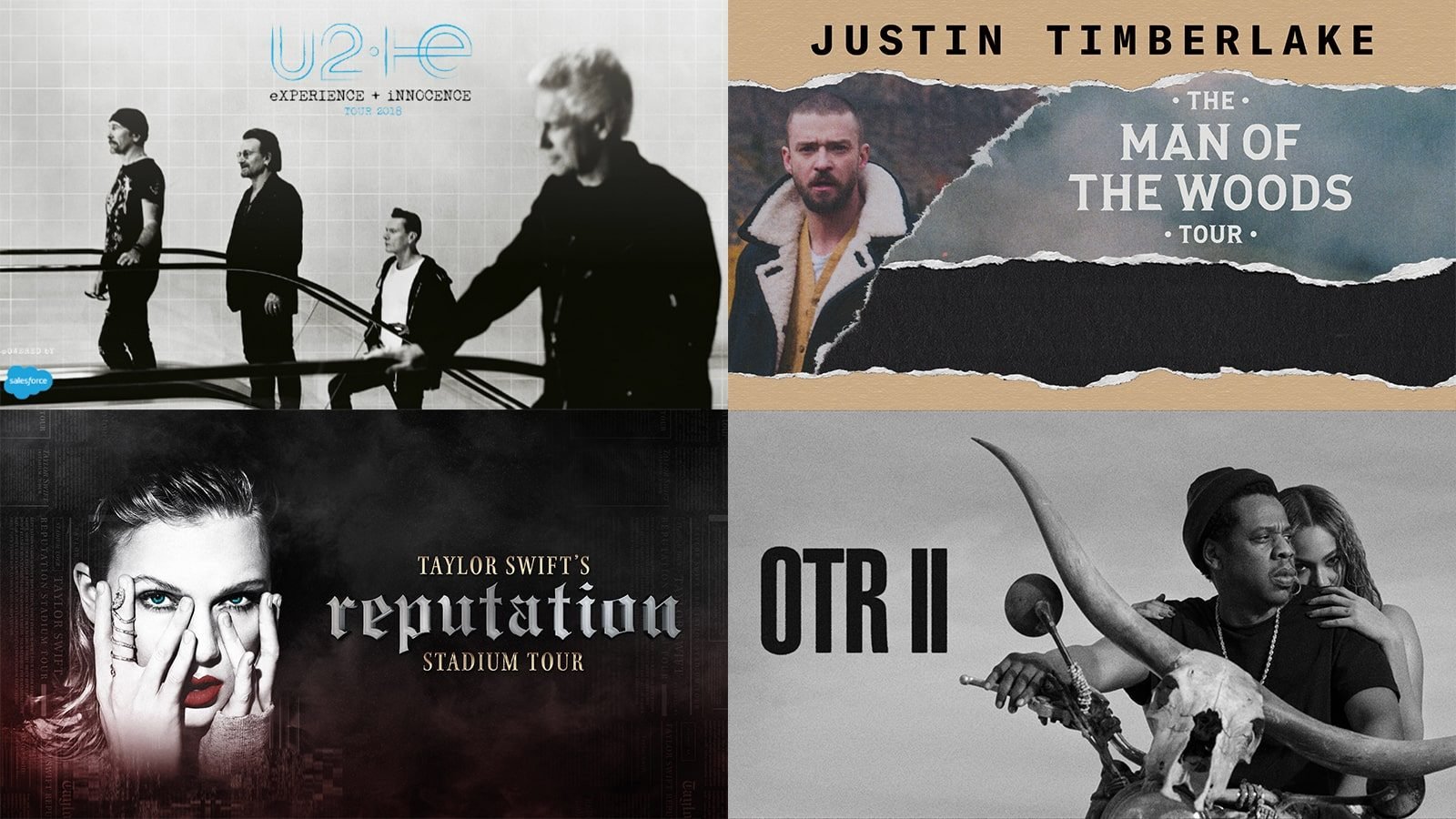 Grads from Full Sail's Show Production and Recording Arts bachelor's degree programs worked on some of 2018's biggest tours in a variety of roles that are essential for the success of a massive production.
Beyoncé and Jay-Z headlined the On The Run II tour from June through October and Ben Rotella (2016 Show Production graduate) worked on the video crew. Two Recording Arts graduates were also on the tour – Stephen Curtin (2016) as the front of house engineer, and Carl Golembeski (2003) as the vocal effects programmer.
Legendary Irish rock band U2 embarked on a six-month tour called eXPERIENCE + iNNOCENCE with 36 shows in North America and 40 shows in Europe. Joel Merrill (2008 Show Production graduate) took on the major role of crew chief and systems engineer. Another classic rock band, the Rolling Stones, had Steve Carter (2003 Show Production graduate) in the role of monitor mixer for their No Filter tour.
Justin Timberlake's The Man of the Woods World Tour had two Show Production graduates for the systems engineer position, Phil Kriz (2006) and Justin Lenards (2011). In the role of system tech on the Eagles' An Evening with the Eagles tour, graduates Jen Smola (2002 Show Production), Matt Patterson (2005 Recording Arts), and Dustin Andersen (2009 Show Production) toured the country with the GRAMMY-winning band.
Taylor Swift was joined by two grads on her Reputation tour, Liam Von Elbe (2015 Show Production graduate; PA tech), and Chase Usry (2015 Show Production; assistant systems engineer/delays). Journey and Def Leppard co-headlined a major tour with the assistance of Shannon Fitzpatrick (2015 Show Production; monitor tech) and James Ellison (2017 Show Production; PA tech). Additionally, Paul Tobey (2001 Show Production) joined the Bruno Mars 24K Magic Tour as a RF tech and Chan Howard toured with Drake and Migos on their Aubrey & The Three Migos tour as a system tech.