Published Feb 16, 2018
Hall of Fame Nine: A Weeklong Celebration
Lectures, workshops, Mario Kart, fireworks, Metallica, and more.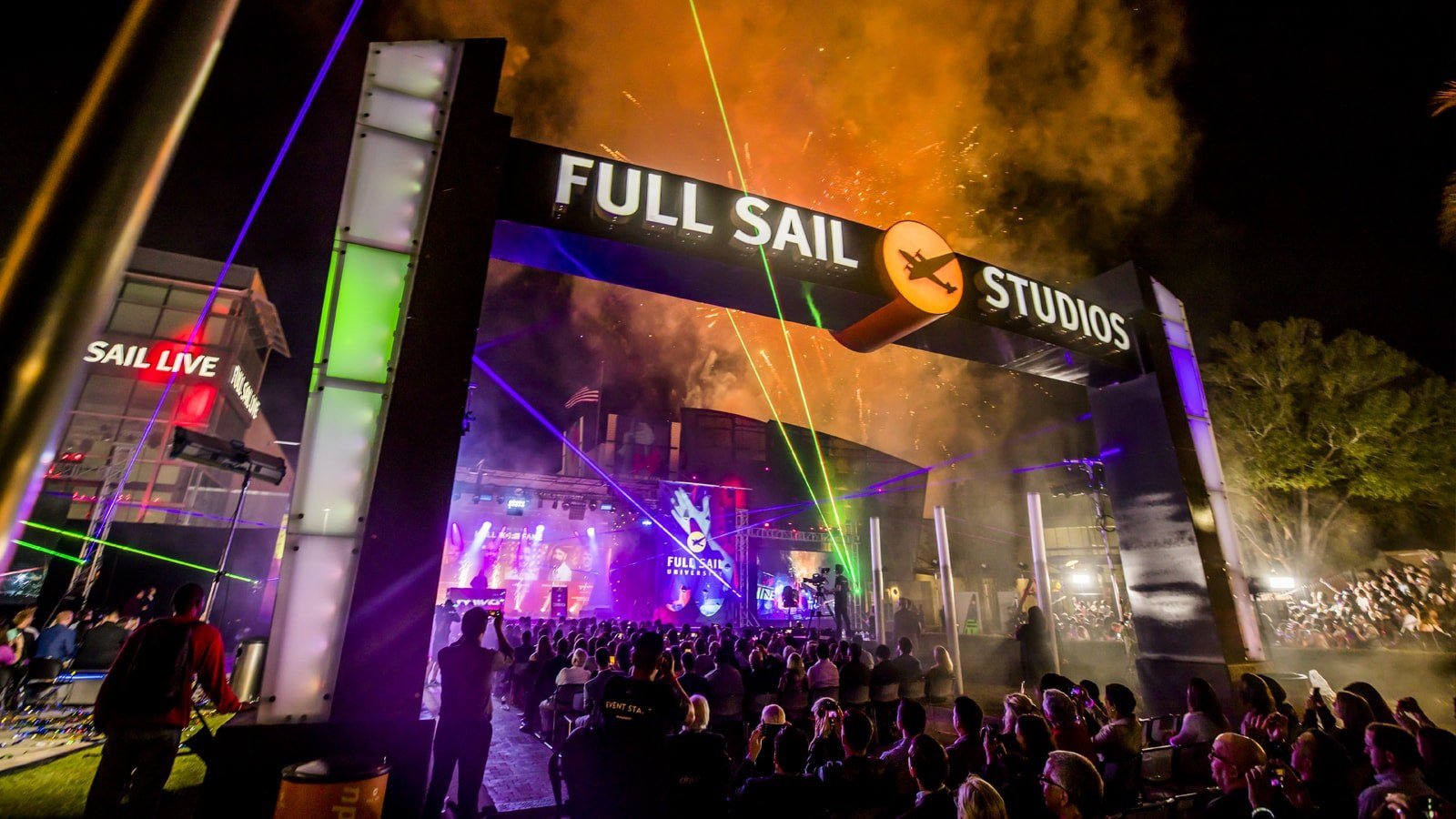 Full Sail University's weeklong celebration for Hall of Fame Nine took place February 10-16, and this year's event was the biggest yet.
With more than 150 presentations, lectures, workshops, project review sessions, and green room sessions, the week celebrated the accomplishments of our graduates while giving current students numerous opportunities to get insight and advice about their industries. Past Hall of Fame inductees and other graduates returned to Full Sail while campus students were encouraged to get involved, and online students had the ability to stream sessions online.
This year, Interactive Creative Challenges returned with Mario Kart RC, a silent disco, an art mural, and more. Students also had the opportunity to network with employers and hand out resumes at the Career Expo, as well as view product demos from dozens of Full Sail's industry partners during the Technology Expo.
The entire week culminated on Thursday with the Induction Ceremony where six graduates were inducted into our Hall of Fame. The newest inductees were Bob Cowan, who has worked in the live sound industry for over 20 years with some of the most notable artists in the industry including Metallica; Emmy-award winning sound supervisor/mixer Fernando Delgado; Orlando Film Commissioner Sheena Fowler; director, editor, and visual effects artist Brett Novak, whose work with Mercedes, Google, Warner Bros. and others has appeared in global campaigns; game developer and producer Grant Shonkwiler; and engineer and producer Tremaine Williams, who has worked with Janet Jackson, Mariah Carey, Bruno Mars, Boyz II Men, Chaka Khan, and many more. Full Sail's Hall of Fame recognizes the extraordinary accomplishments of select graduates who have excelled in their career field, and the induction ceremony was highlighted by in-person and video appearances from legendary sportscaster Dan Patrick, Metallica, Slash, Melissa Etheridge, and Winter Park Mayor Steve Leary, as well as a spectacular pyrotechnics display.
We were out all week documenting the excitement; check out the video below: