Published Feb 02, 2021
Keeping Campus Safe During COVID-19
Learn more about our COVID-19 safety protocols and how we're positioned to keep our campus safe.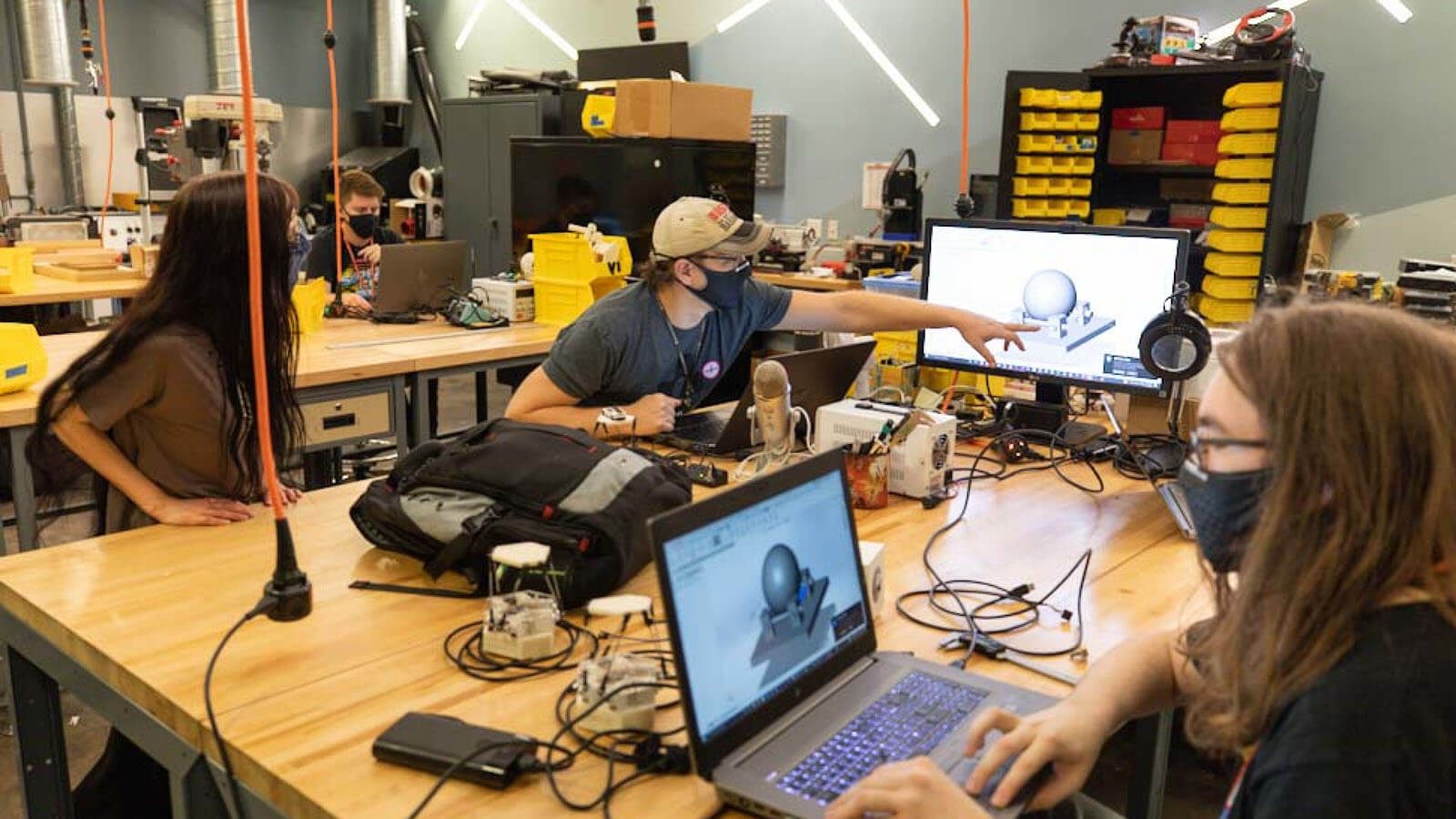 At Full Sail, we've taken a number of precautions to help keep our students, staff, and faculty safe amid the COVID-19 crisis. These actions allowed us to begin welcoming some students back to campus in July 2020, and more students have returned to campus in the time since. Currently, every Full Sail student enrolled in a campus degree program is now able to take part — safely — in campus educational opportunities. For these efforts, Full Sail was recently awarded Golden Bridge Awards across three categories for our response to coronavirus.
But in these challenging times, we know you may have questions and concerns about learning on campus.
We created this guide to help answer some of those questions so you can make a safe, informed decision about your education.
What You Need to Know About:
Our Safety Protocols
Full Sail has done extensive work to create effective campus protocols, consulting with Dr. Michael Lauzardo, Deputy Director of Emerging Pathogens Institute at the University of Florida to roll out a cautious, safety-based approach.
Before coming to campus, students, staff, and faculty are required to complete video training on campus guidelines as well as a disclosure confirmation and a daily symptom monitoring attestation.
Once on campus, some of our safety protocols include:
Face mask requirements
Check-in stations with temperature checks
Posted social-distancing guidelines
Hand sanitizer kiosks
Single-occupancy restroom and elevator requirements
Intensified sanitization procedures
Aventus Health Testing Site on campus
Find the full list of Full Sail campus safety protocols here.
Communal Spaces on Campus
As with everything we do at Full Sail, we look to the real-world, industry professionals to emulate their processes on actual productions.
For example, Full Sail Film grad and HBO's Senior VP of Studio & Production Services, Stepehen Beres, shared new industry procedures on producing TV shows. That includes rapid testing, masks, socially distanced meals, shortened work days, and requiring departments to work in pods to avoid close contact with other departments.
Since our campus is designed like real-world environments and creative spaces, we're able to model the way students safely interact in our labs, backlot, and studios after the pros.
Beautiful year-round weather in Central Florida also works to our advantage, allowing for more common outdoor areas on campus and easier social distancing.
Classes
Small class sizes and a set course schedule gives Full Sail students the advantage of never having to worry about registering for the right class at the right time. But it's also an advantage for keeping those they come into contact with to a small cohort of other students. Most students stay with the same classmates throughout their degree program.
Our award-winning online education also makes it possible for students to pivot to virtual classes if needed. They'll keep the same professors, the same curriculum, and avoid falling behind in their program.
Housing
Since Full Sail University does not have dormitories, fewer students need to be on campus when they're not in class. This puts students in more control over who they interact with.
Admissions
Students looking to apply to Full Sail University won't have to worry about signing up for those difficult-to-find ACT and SAT testing dates. Instead of ACT or SAT scores, we require a phone interview with an admissions process that's completely virtual.
Have More Questions?
Check out our COVID-19 FAQs or most recent COVID-19 updates to find more information.