Published May 26, 2020
This Grad Became a Visual Effects Lead on Major Films in Just Five Years
Steffan Lones's Computer Animation degree laid the foundation for his quick ascent at Moving Picture Company.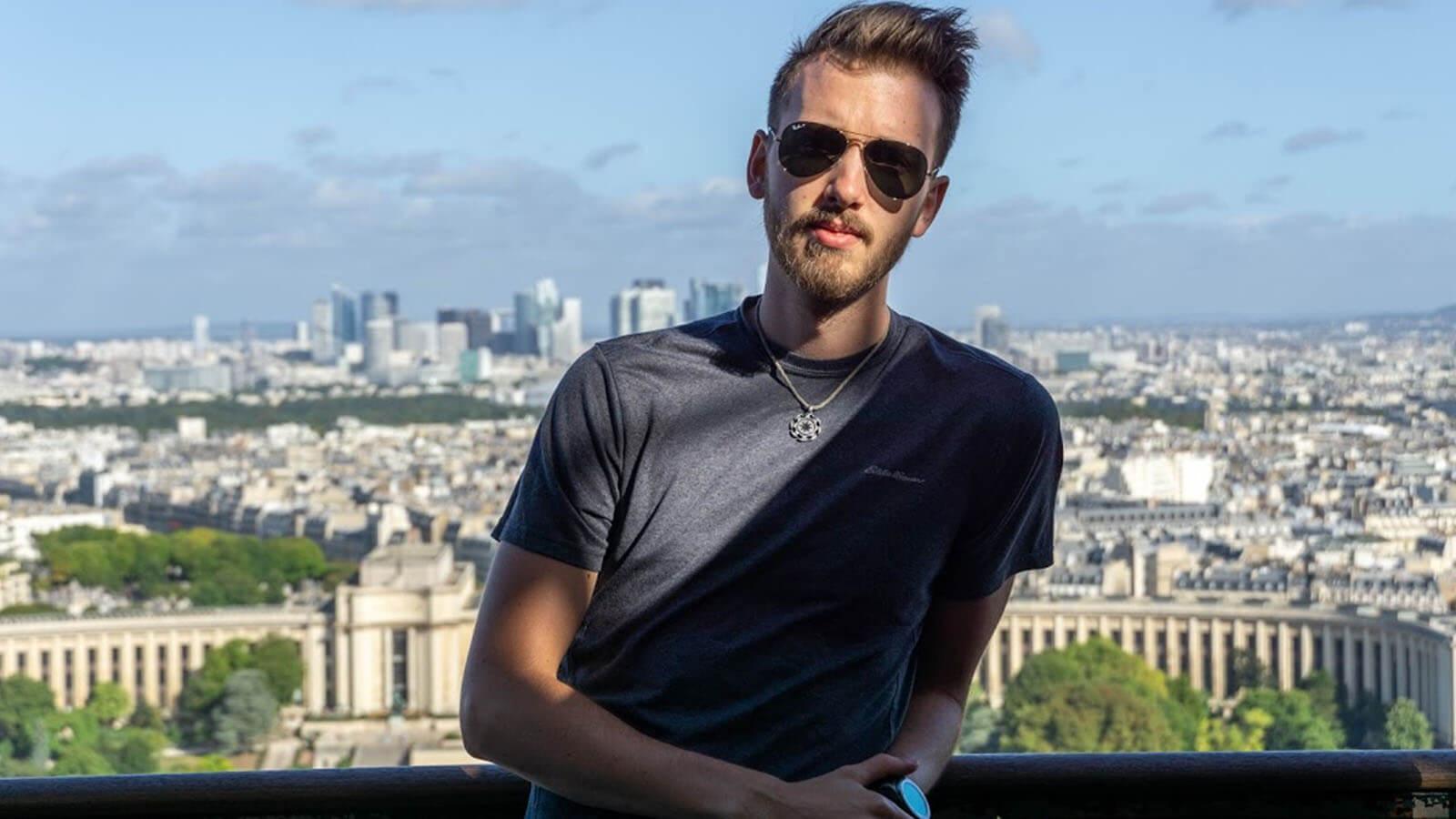 Steffan Lones doesn't shy away from hard work. In just five short years after graduating from Full Sail's Computer Animation bachelor's degree program, he applied grit, determination, and plenty of initiative to make his way to his current position as Visual Effects Team Lead with Moving Picture Company (MPC) in Montreal, Canada, where he's worked on VFX for films like Godzilla: King of the Monsters, Shazam!, X-Men: Apocalypse, and more.
Steffan's passion for special effects and animation began in high school. In addition to his required classes, he arranged guided-study courses to learn Maya, a professional-level animation and modeling program.
He continued putting in extra effort when he started at Full Sail: He fell in love with visual effects during his 3D Animation I class and took the initiative to keep learning beyond the classroom. Throughout his time at school, he worked on extra projects, reaching out to faculty members like Shawn Rinehart for additional assistance.
"He is just too smart for his own good," says Steffan about working with Shawn via text message on extracurricular work. "He had an answer for everything."
When Moving Picture Company showed up at a Full Sail job fair, Steffan knew he had to apply. After he was offered the job, he went through the MPC Academy and was officially on the floor three months later, working on X-Men: Apocalypse.
"That's kind of when I got thrown into the deep end of the pool, a little bit of 'welcome to the industry,'" he says of the work that awaited him.
Since it was his first project, Steffan was responsible for some of the series' grunt work. He used that opportunity to observe how more experienced VFX artists worked and started mimicking some of their workflow tricks. He also gained the vocabulary he needed to talk shop with senior artists. MPC recognized his talent and ability to work on complex setups and promoted him to a role as key artist.
As a key artist, Steffan acted as a bridge between the effects artists and the lead artist, answering questions and stepping up when the lead was unavailable "It was almost like shadowing a lead," Steffan says. After temporarily stepping in on superhero flick Shazam!, Steffan got promoted to Visual Effects Lead just in time for The Call of the Wild.
On top of adding his own visual effects art to projects, Steffan now leads a large team of VFX artists. He creates development pipelines for shows, determines what tools and software his artists need for new projects, gives feedback and critiques to his team, and determines deadlines with his superiors. He also bids shots, looking at rough edits of a film and determining exactly where explosions, fires, or storms belong.
Steffan gets busy. In 2019, MPC worked on nine movies in MPC Montreal, and Steffan was juggling his responsibilities to his artists as well as attending meetings, developing project timelines, and attending client call meetings. During deliveries he can be at the office late, but to him, it's worth it. "[My favorite part is] the end result… When you can actually go and sit in a theater and look at it; it's a lot of fun."
The long hours Steffan is willing to put in for movies like Godzilla: King of Monsters set him apart from the pack when he was getting his sea legs at MPC, and he recommends that all new visual effects hires show that they're willing to go the extra mile.
"Hustle hard. Put in the time, put in the effort, and learn what you can," he says. "Prove to the company that you're willing to put in the time and the effort to stay with the company and grow more. More times than not, they'll be able to realize that and attempt in their all power to keep providing you with more work."