Published Oct 27, 2021
November Hall of Fame Fall Sessions Announced
A slate of virtual educational workshops and presentations will be capped off with the introduction of the 2021 class of Hall of Fame inductees.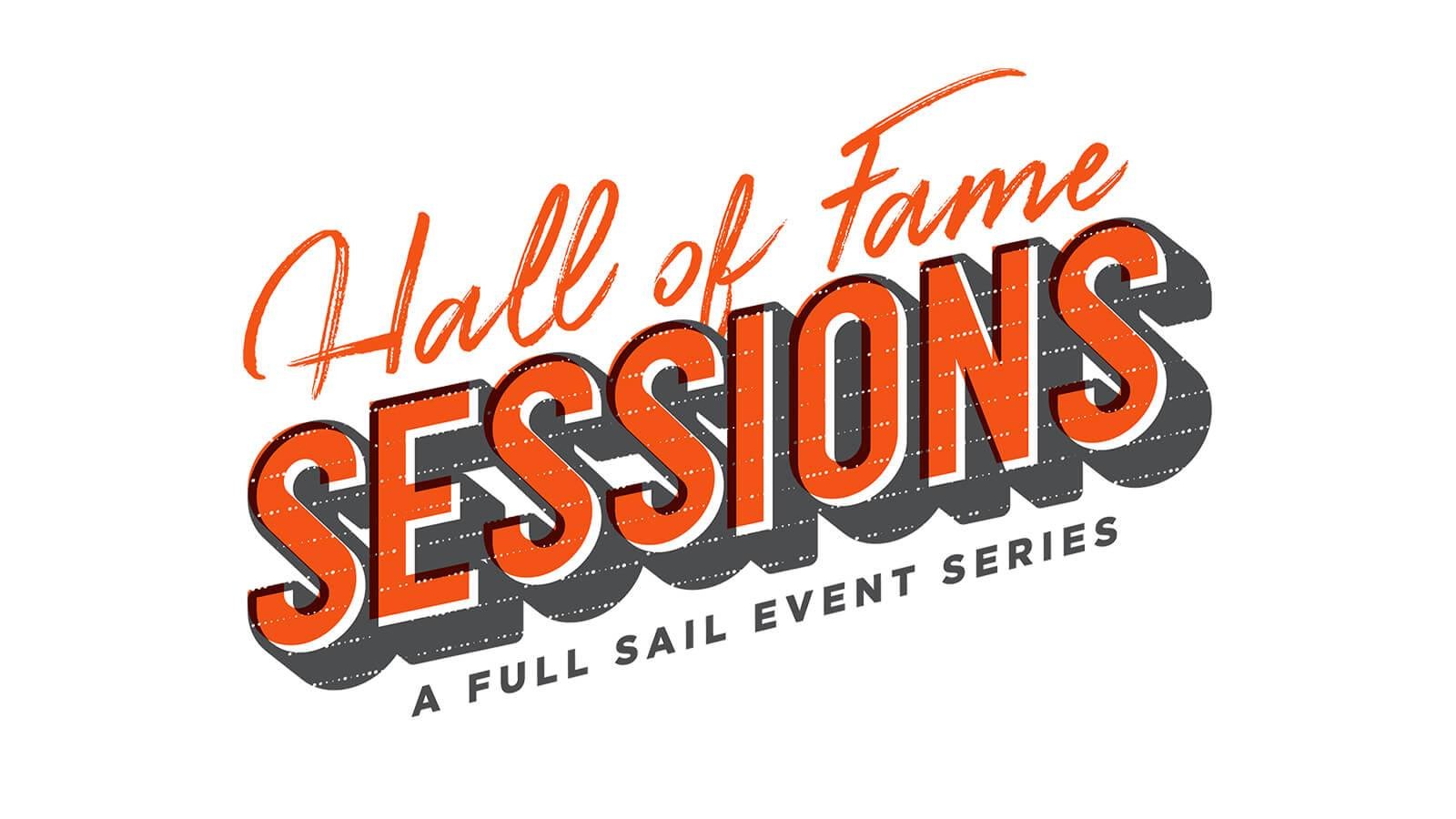 The year-round spirit of Hall of Fame continues with another round of virtual Hall of Fame Sessions on November 3. During these virtual educational workshops and presentations, students can hear from successful Hall of Fame inductees like Michael Cardwell, Margaret Haag, and Mark Kilborn. We will also close out the day with a special session to introduce all six of the 2021 class of Hall of Fame inductees in advance of Hall of Fame Week on campus in March 2022.
Session Live Streams
Registration is not required, as each of these sessions will be publicly streamed live on Full Sail's YouTube channel with moderators in the chat to answer questions from viewers. All sessions will also be recorded and archived to be shared later for public viewing on our YouTube channel.
Sessions for Wednesday, November 3
All sessions will be streamed live on the Full Sail YouTube channel from 10:00 AM – 5:00 PM ET
10:00 AM ET
Designing Characters for Motion Graphics
The creation and implementation of characters in motion graphics generates a unique set of challenges and opportunities for designers. Hear from two grads with extensive experience in designing motion graphics characters that are not only engaging, but also functional.
Speakers
Michael Cardwell - Hall of Fame inductee, Owner - Digital Brew
Douglas Jarman - 2009 Computer Animation Grad, Creative Director - Digital Brew
12:00 PM ET
While "user experience" certainly has a specific definition, it's also a field that offers a wide range of roles for people with different experience and backgrounds. In this session, product design manager and Hall of Fame inductee will discuss just a few of the possibilities that exist in the fast-growing field of user experience design.
Speaker
Margaret Haag - Hall of Fame inductee, Product Design Manager – Invitae
2:00 PM ET
Get a Job! What Game Studios Look at When Hiring Audio Pros
Audio is an essential component of the game development process, and the professionals in this field possess a unique and specific set of skills. Hear from two pros about how audio pros fit into the process and what it takes to get an audio role at a game studio.
Speakers
Mark Kilborn - Hall of Fame Inductee, Senior Lead Audio Designer - Certain Affinity
Josh Davidson - 2007 Recording Arts grad, Senior Lead Sound Designer – Gearbox
4:00 PM ET
Meet the 2021 Full Sail Hall of Fame Inductees
We are kicking off the celebration of Hall of Fame 12 with a special virtual session introducing this year's class of inductees. Get your first chance to hear from this special group of grads and ask a few questions, too.
Speakers
Stephanie Dawson - Producer, WNET Group, PBS Great Performances
Bobby Jones - Founder & CEO of Purple, Rock, Scissors [PRPL]
Narie Kay - Senior Producer at Zynga
Phil Pallen - Brand Strategist & Keynote Speaker on Personal Branding
Tom Todia - Audio Director at Electronic Arts & Co-Founder at Engine Audio
Justin Rathbun - CAS A1 and Production Sound Engineer / Broadway Production of Hamilton (via pre-recorded message)