Published Dec 07, 2020
Hall of Fame Sessions Bring Esteemed Alumni Back with Virtual Panels
Two days of online events featured Hall of Fame grads presenting panels, workshops, and more for students.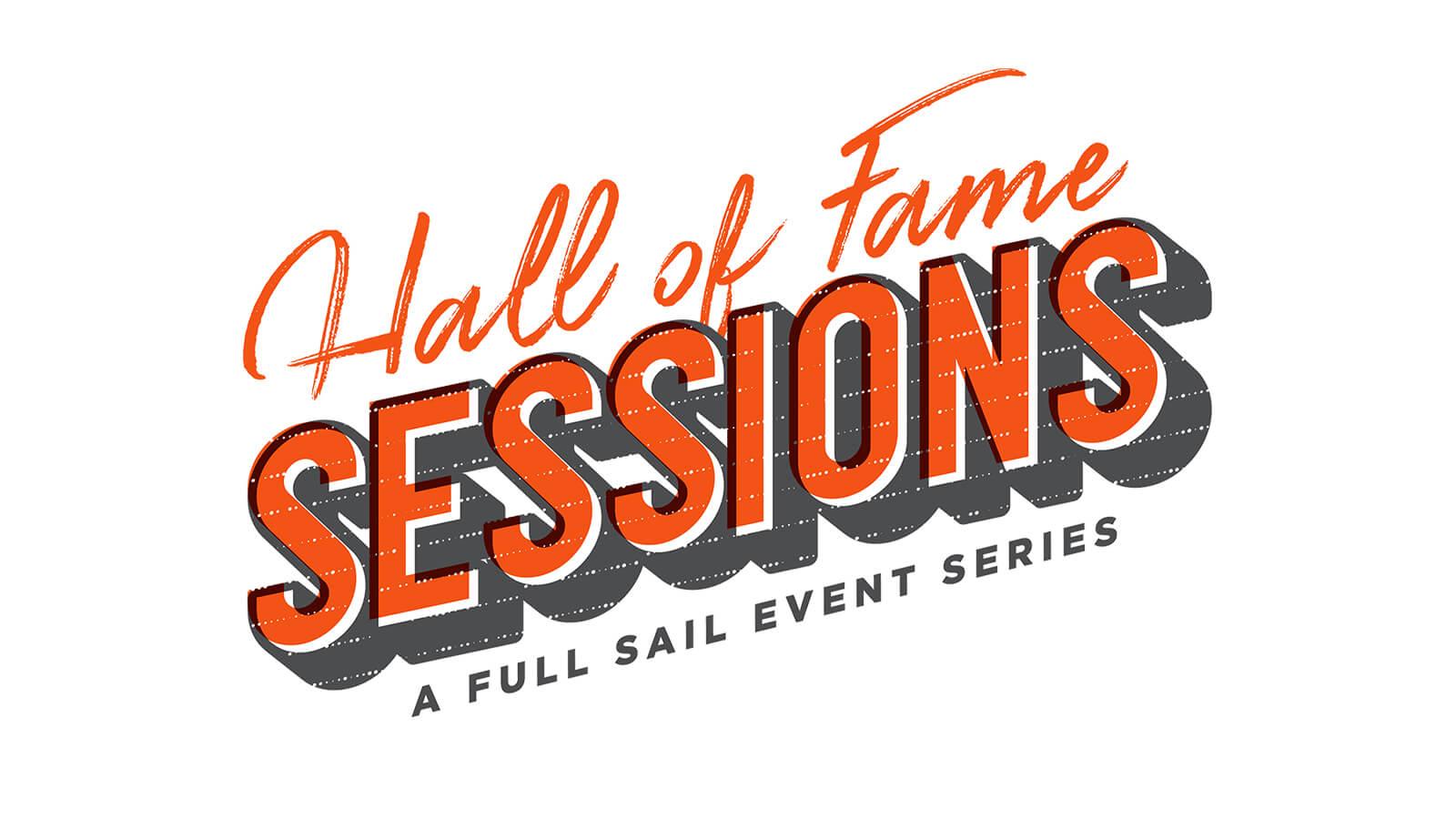 Full Sail is giving students even more to look forward to by adding quarterly Hall of Fame Sessions to the school's Hall of Fame offerings. All Full Sail students were invited to log on to Zoom and attend the virtual sessions, which featured Hall of Fame inductees from a range of degree programs participating in panel presentations, workshops, online meet and greets, Q&A sessions, and more.
Tuesday, November 10
Tuesday's sessions were packed with info for music lovers, film buffs, gamers, and upcoming graduates. Sound designer Mark Kilborn deconstructed his recent work and demonstrated how he built sounds for recent sci-fi projects, while Leslie Braithwaite pulled back the curtain on the mixing process behind one of the year's biggest hits.
Stephen Beres, the Senior Vice President of Studio & Production Services for HBO, gave a detailed presentation about producing TV shows and movies during the pandemic. Students got firsthand information about how necessities like individually wrapped meals, COVID-19 rapid testing, and working in pods are creating safe on-set environments that still foster creativity.
Students learned how to navigate common legal mistakes in the game industry thanks to real-life stories from grad Chance Glasco (one of the co-founders of Infinity War and Call of Duty) and input from games and esports attorney John Laster, while front of house engineer and content creator Fela Davis talked about personal branding and networking during the day's final session.
Wednesday, November 11
Wednesday's HOF Sessions kept the ball rolling with online events featuring eight different Full Sail graduates. Leslie Braithwaite and producer/composer Tremaine Williams were busy with an early Meet & Greet event, followed by an afternoon session where they explained how they've continued to mix hit records during the pandemic by adjusting their workflows — Leslie even moved his studio equipment into a truck.
Show Production students got insight from a panel of industry pros, including Brian Carico, Fernando Delgado, and Michelle Sabolchick Pettinato, about how COVID-19 has altered the world of live events. The Hall of Fame inductees discussed ways that upcoming graduates can gain work experience while the concert production and touring industries regroup, as well as other skills students can develop to compete in the new hiring landscape.
Artist and creative strategist Kim Alpert premiered her latest live show and shared tips and tricks about working through COVID as a multimedia performer, while Skulley Studios partners Culley Bunker and Craig Bernard took a deep dive into the technology they're using to master virtual event production and post-production.
Additional Hall of Fame Sessions will be available in 2021, with online events in March and July followed by Full Sail's annual Hall of Fame Week later in the year.