Published May 19, 2021
Sports Marketing Grad Leads the Entertainment Experience for NHL's Seattle Kraken
Lamont Buford serves as the Vice President of Entertainment Experience and Production for the new NHL team.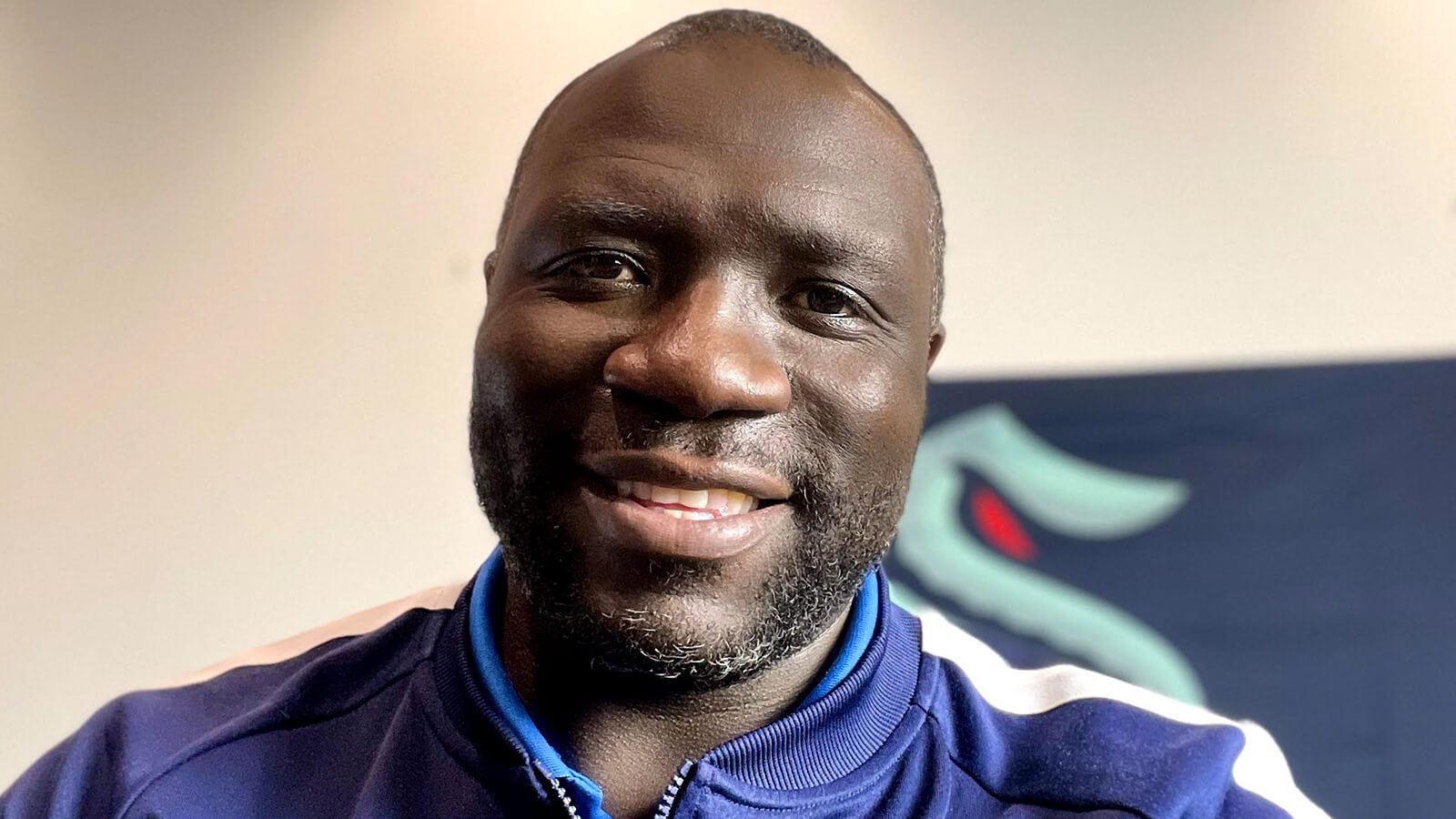 With over 20 years of experience in sports and entertainment, Full Sail grad Lamont Buford is just the man to present the NHL's latest franchise team, the Seattle Kraken, to fans throughout the Pacific Northwest.
Already well established in the world of professional and college-level sports, Lamont didn't allow his success to deter him from his long-time goal of continuing his education.
"I remember so excitedly going home to tell my wife like, 'Hey, I'm going back to school. I really don't care what it's going to cost or what it's going to take. I want to do this,'" recalls Lamont. "Not only because it's Full Sail, but because I wanted to finish what I started. Why not do it at a university that actually pushes their students in a different way?"
Completing his bachelor's in Sports Marketing & Media while working full-time for the St. Louis Blues as director of game entertainment, Lamont often juggled a hectic schedule. He says, "There were a lot of days, I remember trying to finish assignments after a game had just ended, knowing that I only had maybe an hour to get an assignment done and get it turned in."
Lamont was able to make it through the degree program despite time constraints and heavy workloads, finding himself on the other side even more prepared for the next steps in his career.
Lamont built up his reputation in the national hockey community in roles with St. Louis and the Arizona Coyotes and was among a select few considered for a position with the newly launched Seattle team. Though not hired for the lead position, Lamont was happy to accept a role as number two for the Kraken's entertainment experience. "Titles don't really matter to me," says Lamont. "Whether I'm one, two, three, four, it doesn't matter. Can I still take part and jump in to help? Because I just want to be the best teammate possible."
Alongside fellow Full Sail grad Jonny Greco who also recently joined up with the Kraken, Lamont and his team are working to conceptualize and create not only an engaging and entertaining experience for fans but a story that Seattle fans can rally behind.
"Game entertainment is the ultimate manifestation of the brand," according to Lamont. "We have to be able to take all of the various ideas and create – in the two and a half, three-hour experience that fans are in the building – an unbelievable experience for people to come in and be entertained, forget, enjoy, and scream their hearts out for the Seattle Kraken."
For Lamont, an important part of his own professional success and the success of the franchise has been a focus on building trust and taking the time to truly listen to what fans, players, and the organization are looking for in a team. "You have to be willing to humble yourself, to listen to the fans, to research and research and research," he says. "It's honestly been just that balance of time, and then trying to get as much information as possible and building that trust with everyone."