Published Jun 23, 2020
This Grad Hacks Classroom Technology to Help Students and Teachers Connect
Master's grad Joe Marquez creates meaningful classroom experiences by finding new ways to use existing technology.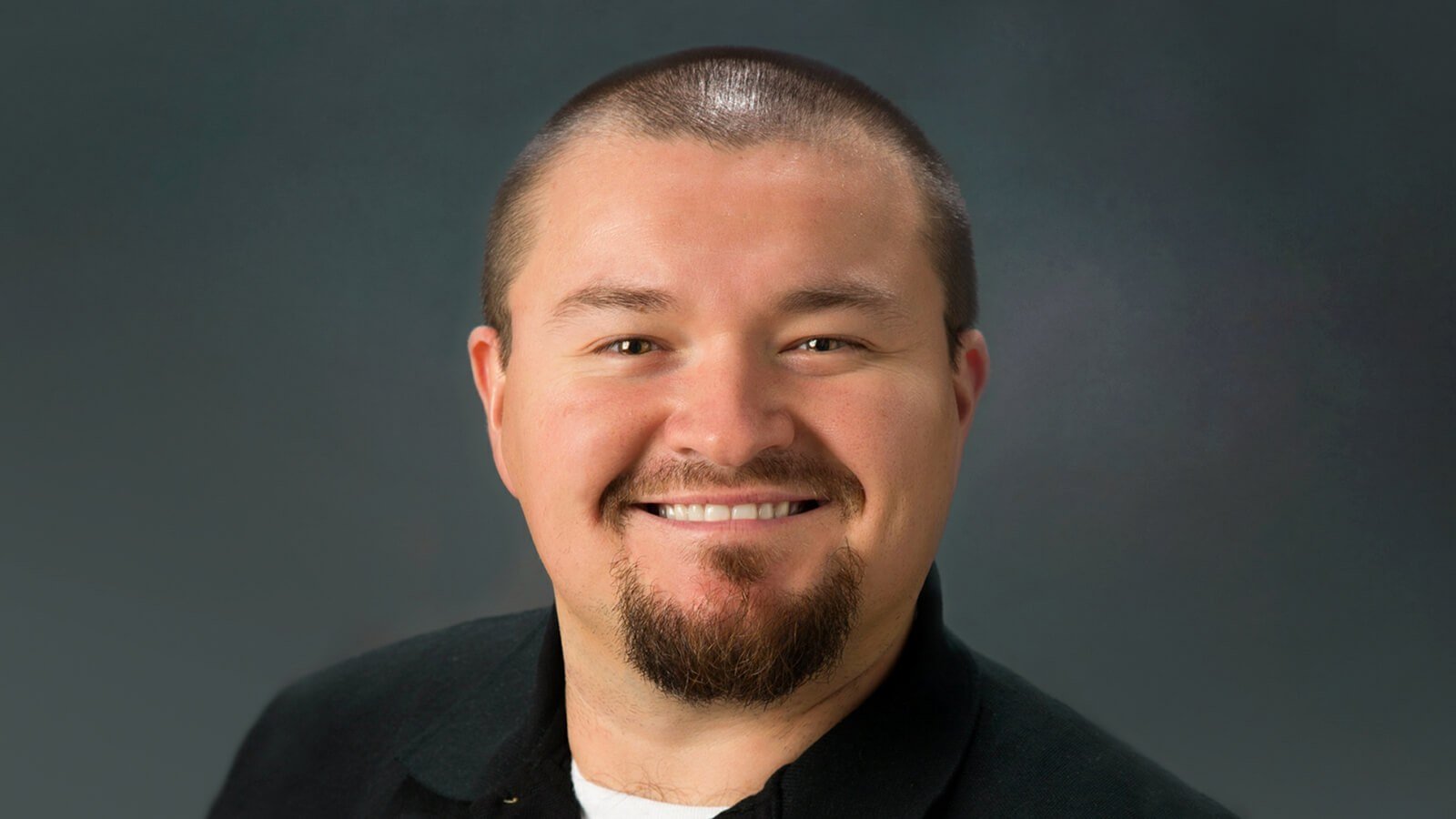 Education strategist Joe Marquez will shave his head for his students. The former eighth grade science teacher committed to the bit when he created an innovative video for a class at Full Sail University. The video needed to make an impact on Joe's students, so he went with an Army theme and shaved his head as the camera was rolling. The experience earned Joe a coveted Full Sail Course Director's Award, and it kicked off his career of thinking outside the box when it comes to technology in the classroom.
Joe's interest in classroom technology sprouted when he was searching for a way to get his wily eighth grade science students to pay attention in class. After trying to implement the technology on his own, he realized that he needed more education himself to sharpen his skill set. He decided to enroll in Full Sail's Education Media Design & Technology master's program (now called Instructional Design & Technology).
He was immediately struck by Full Sail's emphasis on using technology to collaborate and to inspire students. The degree's online format forced Joe and his fellow classmates to digitally communicate at a higher level to complete group projects. Full Sail also encouraged Joe to pursue what he's currently known for, which is "hacking" different tools.
"Not hacking as in breaking into code and doing that kind of stuff but using tools in a different way… maybe the designers didn't mean for them to be used that way, but they meet the needs of my students in the way that I use them," he says.
Joe shares his hacking tips via Sons of Technology, a Sons of Anarchy-inspired group that he founded. It encourages other educators to collaborate and find new ways to use current classroom devices. Joe shares new hacks on the group's YouTube channel, where he also posts solutions to problems that their Twitter followers have asked about. He also brings educators on to his bi-weekly podcast, where he encourages innovation and rule breaking with classroom technology.
For his day job, Joe works as an education strategist for CDW-G, the country's largest seller of technology devices to school districts. He adds a human element by personally consulting with the districts to make sure they can use what they've purchased in a relevant, effective way. His job is particularly important right now, as teachers and students are adjusting to distance learning in the face of the coronavirus pandemic.
"I help them find ways to solve problems they were not prepared to solve at this juncture. Find ways to make meaningful lesson plans, meaningful activities, meaningful experiences for the students when face-to-face is not possible," he says.
Over the last few months, Joe has already hacked some distance-learning tools to create a deeper connection between students and teachers. Virtual whiteboards are helping math and science teachers show their work to students, but instructors couldn't see their students' faces when they used the whiteboards.
"We found out that in Flipgrid, they allow you to upload an image and we thought, well, what if we uploaded an image that's all white, so it's a whiteboard, with a window cutout where you can see the students' faces? And so we call that the Flipgrid PIP [picture-in-picture] whiteboard. So you still get a whiteboard, but you get to see your students' faces," Joe says.
Joe is also looking beyond schools' immediate distance-learning needs by participating in education initiatives like the Distance Learning Leadership Summit. He's working with CDW-G and the Santa Cruz County Office of Education to create a three-day experience designed to give busy school district administrators an opportunity to see what's happening in the classroom with educational technology across the US.
"We created this… to hear amazing stories from districts across the United States and California of what real, positive blended learning in the classroom could look like, whether it's face-to-face, distance learning, or a hybrid of both," he says.
Current and future Instructional Design students have a unique opportunity to harness educational technology and see how it can benefit students who need to learn remotely during the coronavirus crisis and beyond. Joe advises these students to go above and beyond by embracing the spirit of innovation.
"It's always the person who steps out of line and make[s] something different. Those people are the ones that are remembered. Those are the teachers that are remembered. And those are the educational technologists who are going to be remembered."