Published Jun 19, 2017
Real-World Projects: Hands-On Curriculum and Collaboration in Media & Communications
At Full Sail, you'll be working on projects in the classroom that mimic real-world industry experience.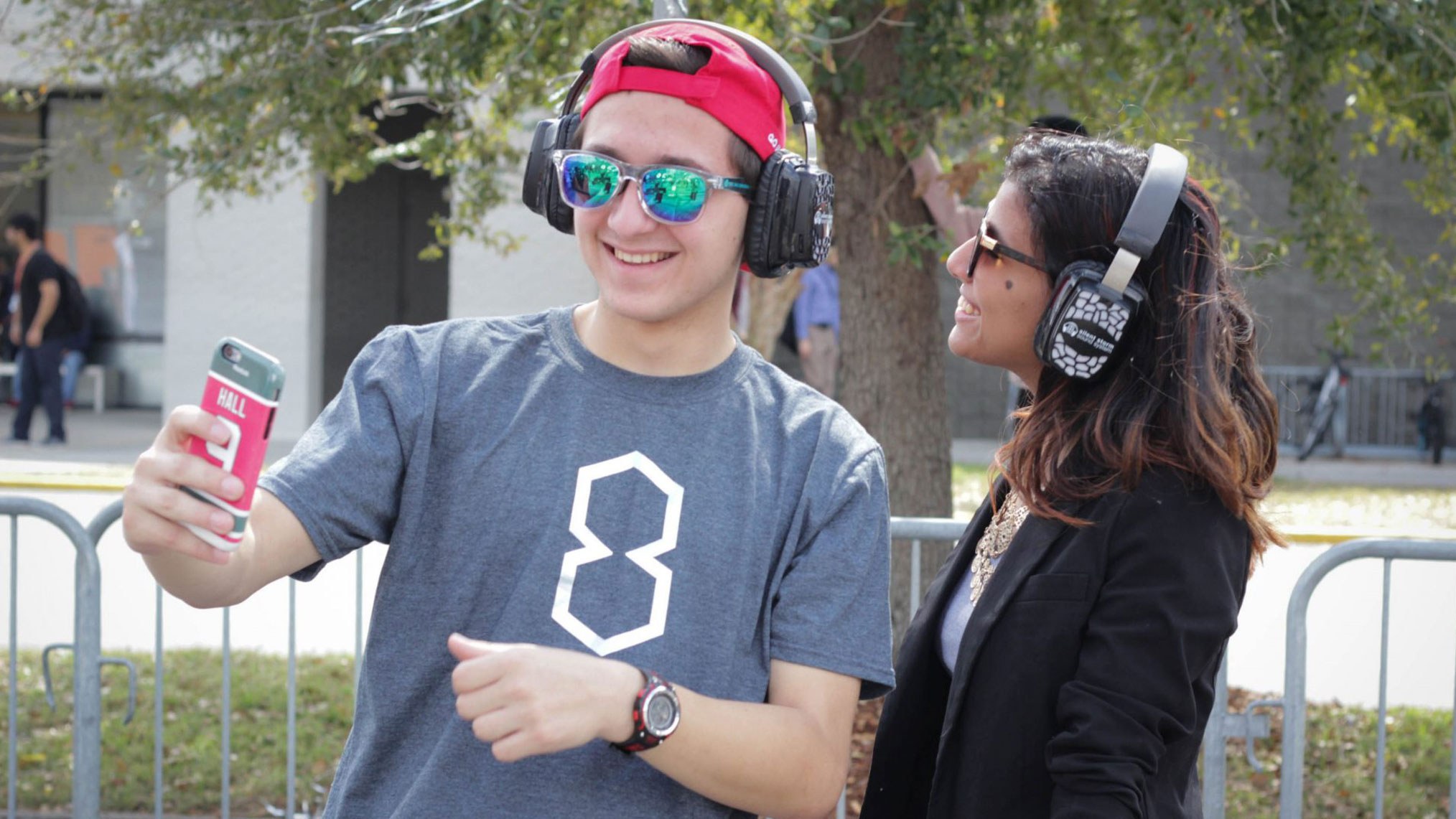 When you enroll at Full Sail University, your education is going to be more than just lectures and textbooks. You will learn by doing, not just listening, with our hands-on project-based curriculum that is designed to prepare you for the entertainment, media, art, and technology industries.
Real-world education means you will learn industry topics and skills during your class lectures, then put that knowledge into action during your labs. You'll work on projects individually and collaboratively in order to mimic real-world situations where you'll need to communicate effectively in different environments. Even if you're working on a solo project, you will be surrounded by like-minded individuals who can provide feedback and help you on your path to success. Your peers will be one of your greatest assets throughout your academic and professional careers.
Another essential component to success is a portfolio, which our bachelor's students work on throughout seven dedicated Project & Portfolio courses. Each Project & Portfolio course builds upon the previous one, providing our students with a comprehensive portfolio of work they can show to employers by the time they graduate.
Thinking outside the classroom, our Media Communications students use our annual Hall of Fame celebration as an opportunity to add to their portfolios with an extracurricular project. Hall of Fame is a weeklong event featuring education panels, networking, entertainment, and much more. The week is capped off with the induction ceremony welcoming six new graduates into the Full Sail University Hall of Fame.
"Campus students collaborate under the guidance of faculty and Platinum Creative, our in-house design agency, to provide media coverage of Hall of Fame. They apply the skills they've learned within four different teams; Social Media and Writing, Production, Design, and Photography," explains Media Communications Program Director Kathy Craven. "Because our curriculum includes a wide variety of media aspects approached through the lens of media strategy, our students are able to boost their skills and resumes with this collaborative, real-world experience."
One of the unique features of this project is that students from across the entire program are working together, providing an opportunity for students who are earlier in the program to learn from and network with those who are about to graduate. Keep reading below to see some of the work done by these students during Hall of Fame.
The Hall of Fame Survival Guide was designed by Media Communications bachelor's students to give their fellow Full Sailors assistance in navigating the busy week.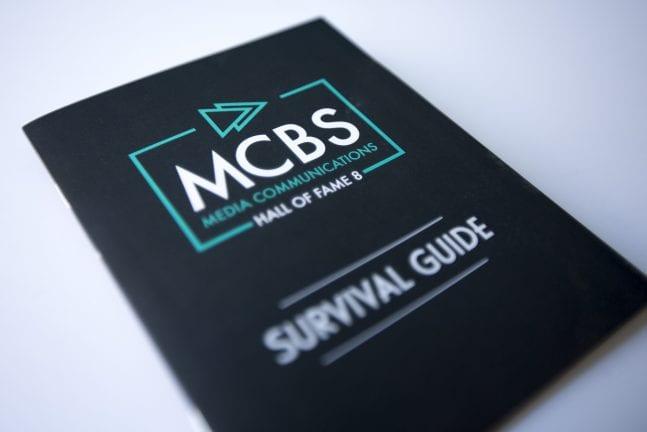 For their Hall of Fame 8 project, the Design team utilized their skills in copywriting, illustration, and editorial design when creating the Hall of Fame survival guide. The guide – shared with all students on campus - includes profiles of the inductees, a map of campus, tips on how to navigate the event, networking advice, and ways to connect with the Media Communications program through social media.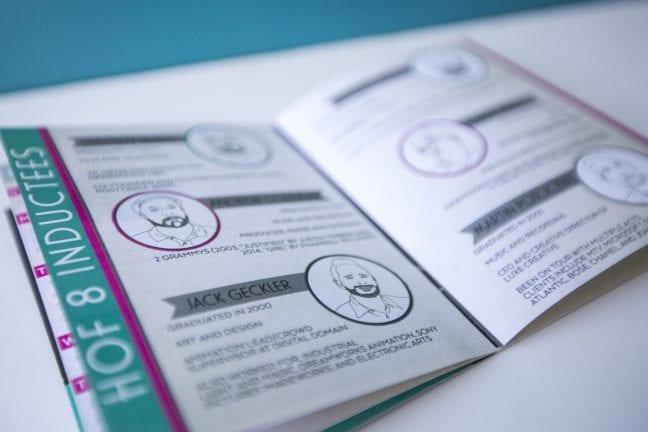 Not only did this guide provide a tangible object for consumers to connect with, but it also encouraged them to further engage with the group online. The Social Media and Writing team measured metrics throughout the week-long event, and noticed a dramatic rise in engagement on Facebook, Twitter, Snapchat, Instagram, and Tumblr thanks to their efforts.
During the week of Hall of Fame 8, the Production team hosted a podcast and created four one-minute overview videos to highlight each day's events. Students had to create content, edit, and publish it with very little turnaround time. This podcast closely mimics the skills needed for a reporter or blogger when covering breaking news or a weekly digest.