Published Mar 02, 2017
What's Your Job?: Media Designer
Grad Austin Ulmer creates visuals and gags for major tours.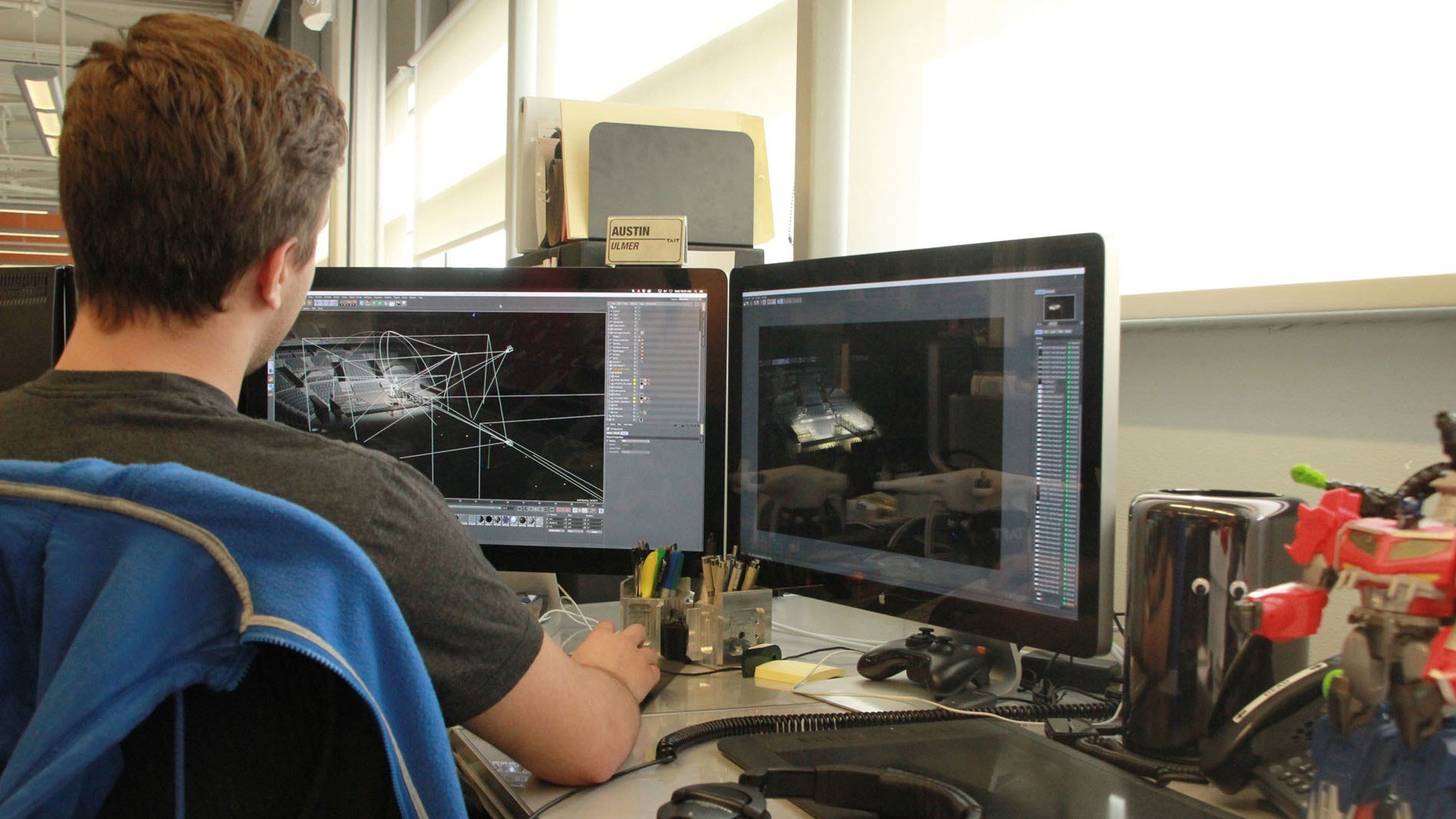 When Austin Ulmer graduated from Full Sail University with a bachelor's degree in Computer Animation, he returned home to Pennsylvania to recharge. There, he spoke with his father who suggested he apply for a position in TAIT Tower's media department. TAIT is internationally known for designing, constructing, and delivering live event equipment to some of the world's biggest tours. After meeting with the head of media and touring the facility, Austin was offered a position and the rest, as he says, "is history."
Now two years into his position as a Media Designer, Austin has had the privilege to help create content for some of the world's biggest tours, including Rihanna's Anti Tour. Describing his job as "an amazing experience" and "nothing short of incredible," Austin is just getting started in what he hopes to be a long and successful career.
Full Sail: What are your responsibilities as a Media Designer?
Austin Ulmer: My role as a Media Designer gives me a large variety of tasks. A good portion of our day-to-day work in this department is conceptual renderings and animations. We do a lot of shows in the concert touring world; so, I will receive a 3D drawing from the design department, and I will go through the process of preparing that model for renderings in Cinema 4D. I also do a lot of photo manipulations in Photoshop to comp 3D assets onto still images taken by the client or other TAIT employees.
FS: Who has been the most memorable music artist you have created content for?
AU: That's a tough one. TAIT works with so many amazing artists. Rihanna's Anti World tour was the first show that I worked on extensively, and then got to see in person. It was an amazing experience. I also worked on the Weeknd's current arena tour. It is nothing short of incredible. The kinetic piece above the stage is awe-inspiring.
FS: What is your favorite 'gag' you created for an artist?
AU: On Rihanna's Anti Tour there were inflatables that emerged from the stage. I sculpted them in Cinema 4D and passed the 3D files to the fabrication team who then built them. The inflatables were then distributed and used all over the world for her tour.
FS: What are the biggest challenges you face in your job, and how have you worked around them?
AU: Time. Racing the clock is always difficult. In live entertainment, there's never only one deadline. Keeping a consistent pace and communicating with your team is invaluable when you are on a short timeline.
FS: What advice would you give to individuals who want to get into this line of work?
AU: Never pass up an opportunity to learn. There are often times that you work on projects outside of your comfort zone, and 99 percent of the time, something you learned from one of those projects will help you to deliver an amazing product that you never thought was possible.