VIEW ALL INDUCTEES
Brett Novak
Filmmaker
Upon graduating from Full Sail's Digital Arts & Design program, Brett Novak moved to Los Angeles where he landed gigs as a visual effects artist on music video projects for the likes of Beyoncé, Kanye West, Lil Wayne, Jennifer Lopez, Britney Spears, and Lady Gaga. His work led to a position as lead visual effects artist with the Bandito Brothers, which paved the way for him to branch out with his own video production brand.
Brett's short films have received over 25 million views online, and have been featured in major outlets including Rolling Stone, Huffington Post, VICE, and the BBC.
He has filmed in over 25 countries, received awards at numerous international film festivals, and spoken at numerous events around the world, including a 2018 TEDx Talk in Brighton, England.
Credits:
Mercedes-Benz, Audi, Google, The Jimmy Kimmel Show, Mattel, Warner Brothers, Volkswagen, BMW, Scion, Shepard Fairey, Beyoncé, Britney Spears, Lady Gaga, Jennifer Lopez, Lil Wayne, Paramore, Kanye West, Blink 182, Act of Valor, Water for Elephants, Willie Nelson's The King of Luck and the Terminator Salvation campaign
Graduation Year:
2007
Make what you want to make."

—Brett Novak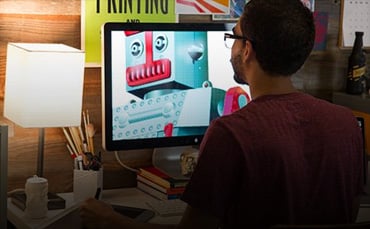 Create something that resonates.
2017 Hall of Fame Inductees