Published Apr 09, 2021
Full Sail Grads on Spring's Biggest Blockbusters
Grads from Computer Animation, Film, and Recording Arts contributed to Disney's 'Raya and the Last Dragon' and 'Godzilla vs. Kong.'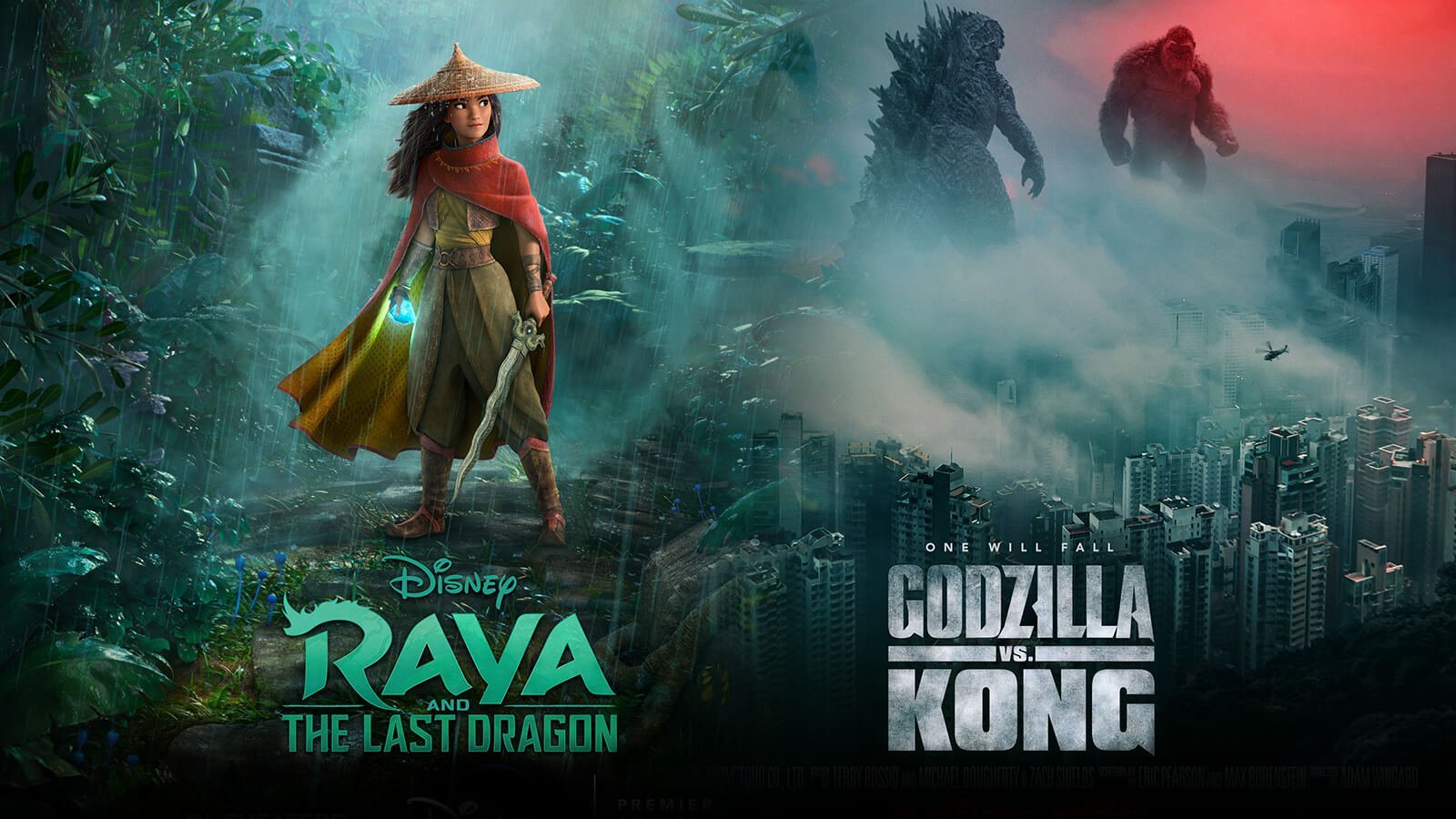 Whether you're heading back out to the theater or still viewing from the comfort of the couch, some of the season's biggest blockbusters are here and ready to watch. Full Sail graduates have contributed to some of the spring's most anticipated films, bringing you the magic of the movies no matter where you're viewing from.
Over a dozen grads worked on one of this year's most popular theatrical releases, Godzilla vs. Kong. Grads from Full Sail's Film, Recording Arts, and Computer Animation degree programs contributed to the massive sci-fi action film. Full Sail grads were represented across the spectrum of the credits list, including the film's director, Adam Wingard, as well as Rigging Lead Azadeh Iranban, CG Supervisor Andrew Zink, Lead FX Artist Steffan Lones, Production Coordinator Joshua Smith, and more.
Official Trailer for Godzilla vs. Kong
Grads from Full Sail's Computer Animation degree program also contributed to Disney's Raya and the Last Dragon in roles including Tech Animator, Character Technical Director, Crowds Artist, and more. Computer Animation grad Lance Summers, who worked on Frozen also contributed to the animated feature as a Look Development Artist.
Official Trailer for Raya and the Last Dragon
Congratulations to all of the Full Sail grads who contributed to these major releases; be sure to catch them on a big or small screen near you!