Published Oct 12, 2022
Full Sail's Music Business Degree Recognized by 'Billboard'
The university's hands-on program was included in the magazine's 2022 Top Music Business Schools List.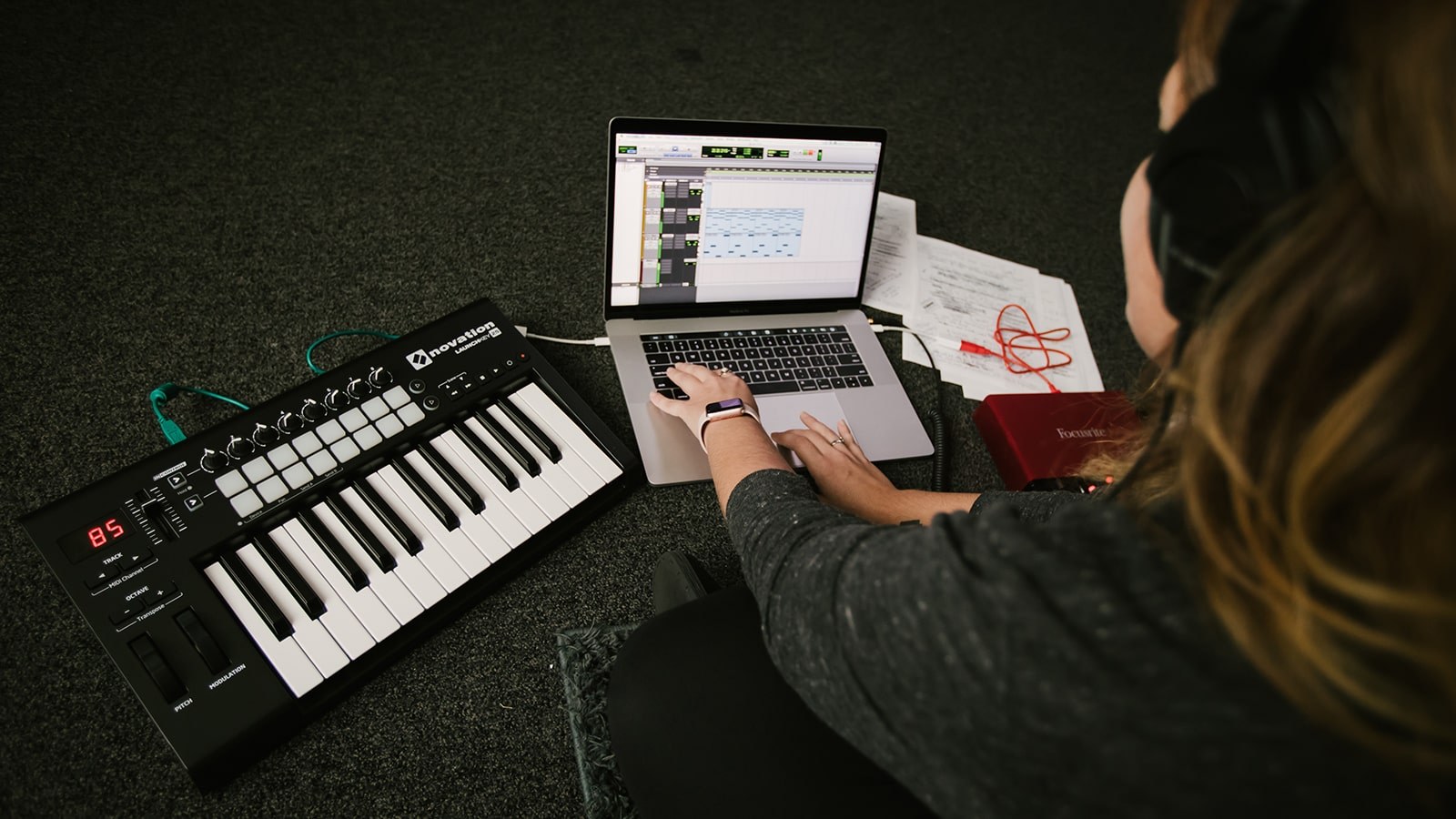 Full Sail is frequently recognized for its exceptional degree programs, including recent accolades for the university's Film school, art and design programs, and online degrees. This year, Full Sail's Music Business bachelor's degree program was included on Billboard's Top Music Business Schools list. Billboard's list acknowledges higher education institutions that do an exceptional job teaching the next generation of industry professionals and, "are chosen based on industry recommendations, alumni information provided by honorees from our multiple power lists, information requested from each school and nearly a decade of reporting on these programs." Full Sail is a natural addition to the list thanks to our hands-on, real-world approach.
The Music Business bachelor of science program combines business fundamentals like marketing, accounting, and business law, with practical music industry courses for an educational experience that equips students with the skills in demand in the music industry. The program's Artist Management, Music Evaluation for Artists & Repertoire, and Music Copyright & Publishing classes are just a few examples of the degree's real-world offerings.
"We provide students with hands-on experiences, including scouting and pitching talent, creating marketing assets, developing campaigns, and analyzing data," says Israel Vasquetelle, Full Sail's Music Business Program Manager. "They can also work on projects that help develop working talent, which enhances their industry skillsets to best prepare them for their careers."
Full Sail's faculty makes all the difference when students are digging into their classes. All Music Business instructors must have a minimum of four years of professional industry experience under their belt before they start teaching. Their firsthand experiences break down the wall between theory and practice for Music Business students, helping them understand why they're learning what they're learning and where it fits into a music industry career. Instructors' anecdotes also give students a peek at the industry culture they might encounter after they graduate.
The Music Business instructors help develop the curriculum for individual classes and the program as a whole, and, like other degree programs at Full Sail, they do so with the input and guidance of a Program Advisory Committee. Full Sail PACs are groups of industry professionals – including successful Full Sail graduates – who help shape the curriculum and keep it up to contemporary industry standards.
As students are wrapping up that curriculum, they can turn to Full Sail's Career Development Department for help with their next steps.
"Career Development has relationships with record labels, studios, and artist management companies," says Doree Rice, Full Sail's Director of Career Development. "We also encourage students to check out the entertainment and media-adjacent job leads posted in our graduate portal. In addition, we often host employers or successful alumni from these industries in our Wednesday Virtual Open Door sessions, where they share trends and tips with students and graduates alike."
Music Business graduates working at agencies, labels, management entities, and tech companies frequently return to Full Sail's campus or participate in virtual events to help students figure out the next phase of their careers. Recent graduate speakers include Beka Bishop, who balances her artist management company, B Sweet Management LLC, with her role as the Social Media Manager for Tim McGraw's management company; Lauren Stark, who is a talent buyer for Live Nation; and Jay Marcano, who is an artist agent and the owner of Live360 Booking.
Regardless of where Full Sail's Music Business graduates wind up, they'll be prepared for the industry thanks to their alma mater's commitment to student and graduate success.