Published Nov 16, 2022
Grads Working With Epic Games Recruit on Campus
Graduates from the Fortnite developer visited campus while recruiting for internship positions with the North Carolina-based game studio.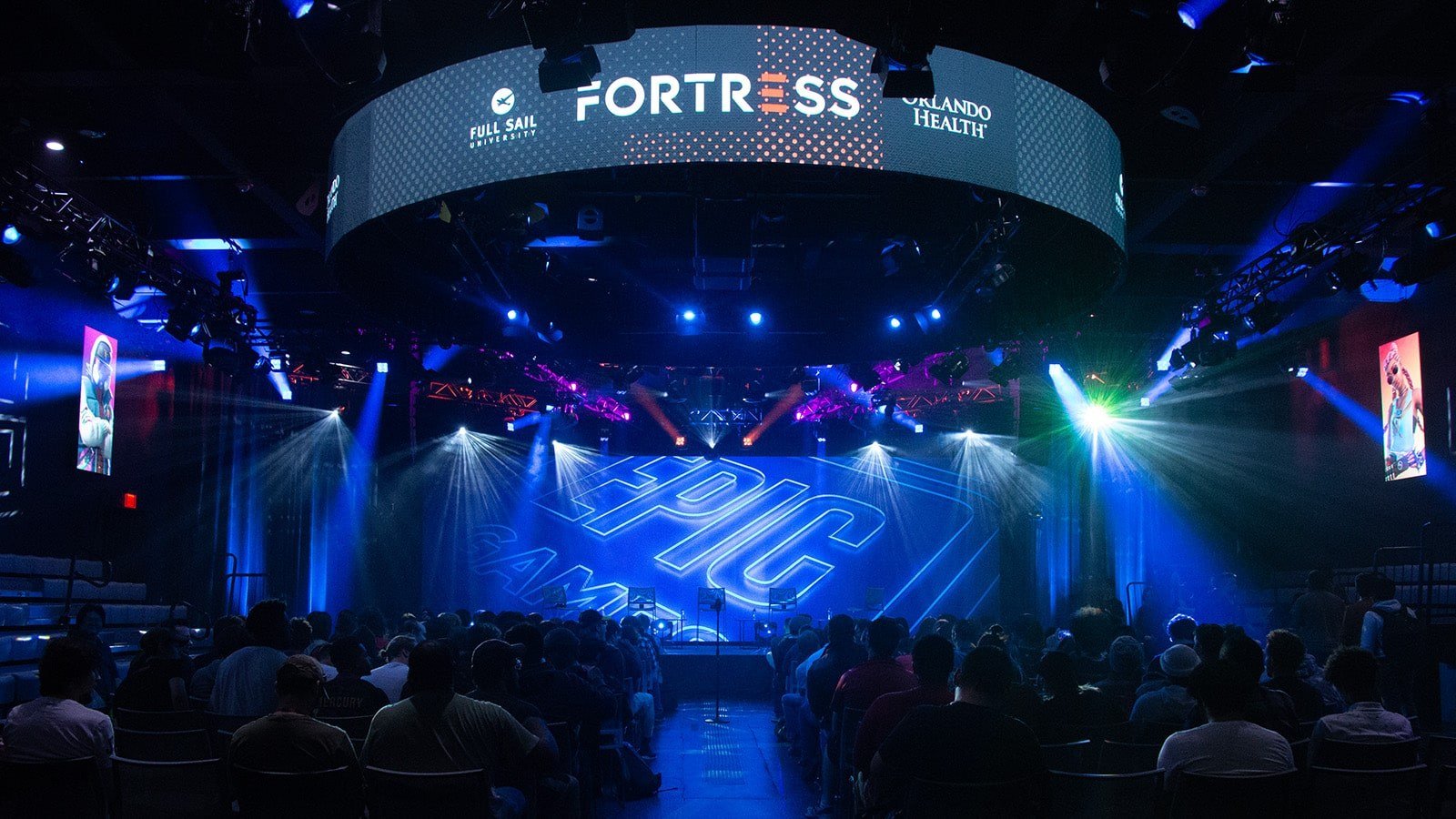 Developers of some of the most popular titles in gaming, including Fortnite, Fall Guys, and Rocket League, as well as one of the industry's most preferred game engines, Unreal, Epic Games has built a reputation for delivering high-quality products to fans around the world. Recently, Full Sail graduates and Epic Games employees Amanda Sweaton, Aaron Eady, and Ari Patrick visited campus to recruit internship candidates as well as acting as panelists on a special Q&A panel hosted in the Full Sail University Orlando Health Fortress.
The panel, also featuring Epic Games Early Careers Program Manager Melissa Wafull and moderated by Full Sail's Director of Esports Growth & Development Bennett Newsome, enabled students to learn more about the panelists' career journeys, hear best practices for applying to work at a AAA game studio, and ask questions during the two-hour open Q&A session.
Students asked questions about what to include in their portfolios and demo reels as well as how to get a foot in the door at a major studio. Game Development graduate and Senior Technical Designer at Epic Aaron Eady – who worked on less glamorous titles prior to his time with Epic – shared the importance of accepting that we all have to start somewhere, saying, "I got rejected a lot before I got my first job, it's going to happen. Just brace yourself, you're not going to pass every test, you're not going to make everyone happy. Just learn from that and move on to the next one."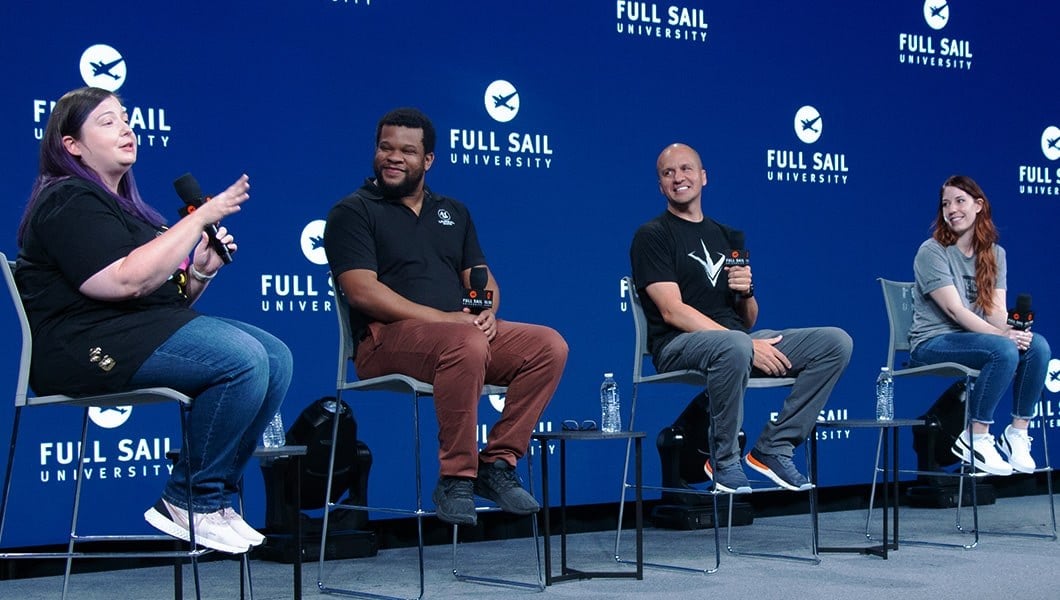 Epic Games employees (from left) Melissa Wafful, Ari Patrick, Aaron Eady, and Amanda Sweaton on stage during the Q&A.
Epic, which offers paid internships to eligible candidates up to 12 months post-graduation, prides itself on providing interns with real industry experience, not just going for coffee runs. "Our internships are real internships. You'll be working on stuff that ships," says Lead Producer and Game Design master's grad Ari Patrick. "Everyone who we bring in is trusted to deliver alongside the team that they work on."
In terms of what Epic is looking for in a potential hire, hard skills are undoubtedly important, but so is your personality. "Showing that you're a person beyond your skillset is the first thing that really jumps out. Recruiters are spending less than 30 seconds on your resume, they're looking for very key things. If I can see a little bit of a personality, I get really excited," shares Melissa.
"Have a conversation with us, culture is definitely an important thing. If we are having to solve some problems, I want to know that I can communicate with you," adds Mega Grants Managers and Game Art graduate Amanda Sweaton.
The grads concluded their visit with a booth at the Career Expo in the Full Sail Live venue where students and grads were able to share their resumes and portfolios, get feedback on their work, and secure quality face time with the team from Epic.