Published Feb 09, 2022
Students and Grads Gain Experience Working Jump Off Esports Tournament
Full Sail University's esports arena hosts Madden NFL 22 tournament while offering production experience to campus students.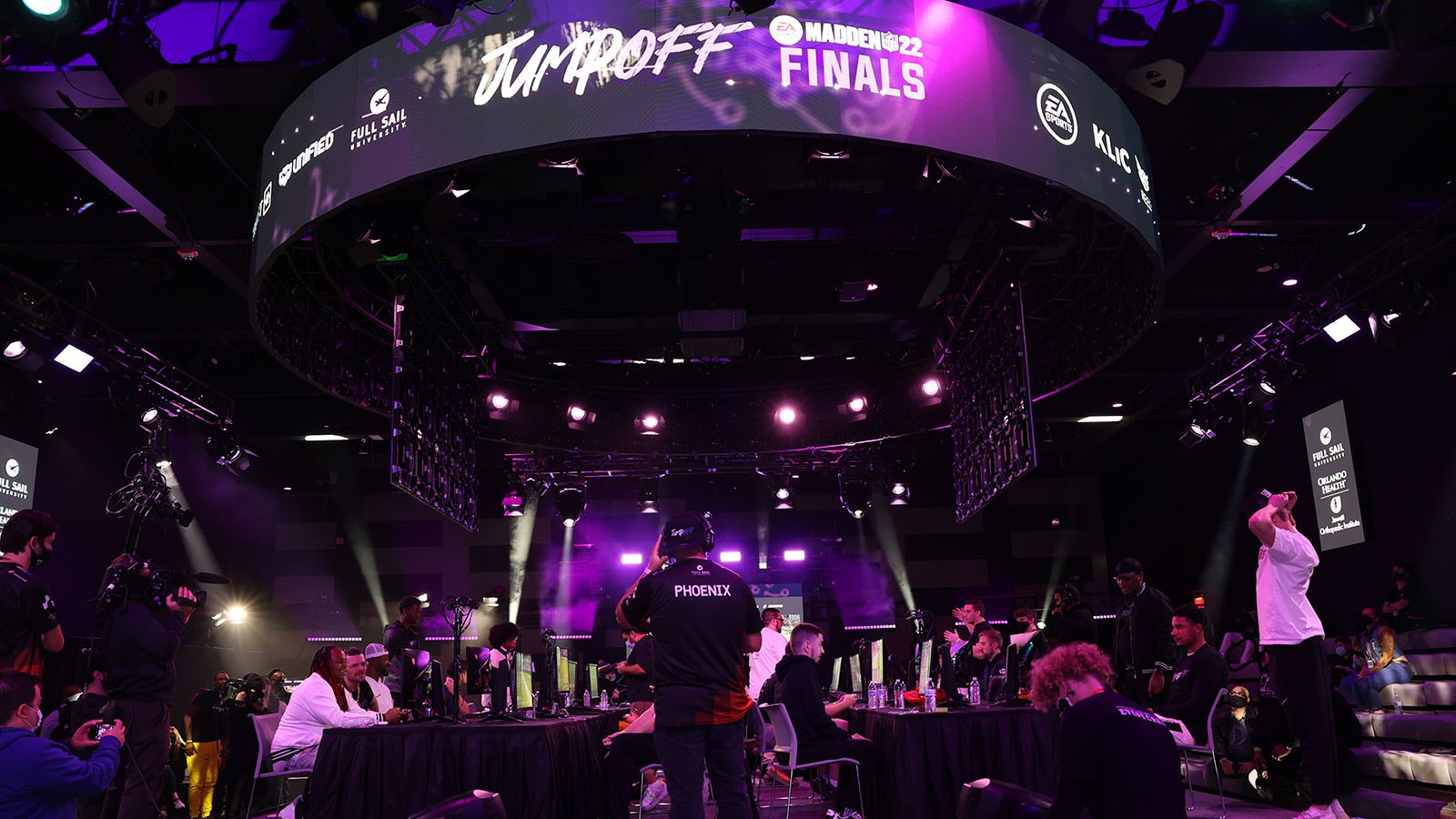 The Full Sail University Orlando Health Fortress recently hosted Jump Off: Madden NFL 22, an esports tournament inviting gamers, content creators, and celebrity guests to team up and compete in the game for a $24,000 prize pool. Co-hosted by Orlando Magic player and Twitch streamer Terrence Ross, along with Stephen Madison, co-host and producer of the T.Ross podcast, Jump Off's live finals brought the action to audience members in-person and online.
Featuring celebrity guests including Orlando Magic players RJ Hampton and Chuma Okeke and influencers Stephania and Mantis, the event saw the top eight competitors from the online qualifiers appear in person in The Fortress where they drafted a team comprised of celebrity players and content creators from the NBA, NFL, Twitch, YouTube, and more.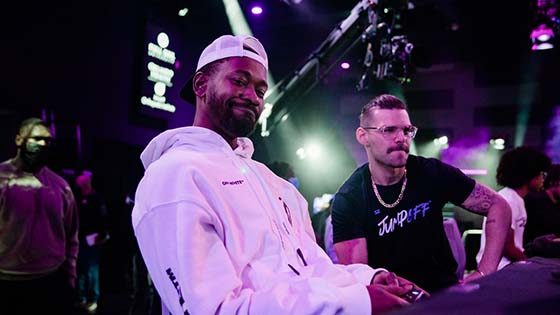 Orlando Magic Forward/Guard Terrence Ross playing Madden NFL 22 during Jump Off finals at the Full Sail University Orlando Health Fortress.
Video games have been a part of my life since a young child," explained Terrence Ross. "So now, being in the position in my life, to host an actual Madden esports event was a no-brainer."
Several Full Sail University students and Armada athletes were able to gain valuable experience during the event with roles in production and event coverage alongside Full Sail's live event crew. They were also able to work hand-in-hand with graduates hired by KLiC in paid roles. Media Communications graduate Ebay Bates worked the event as a photographer for KLiC while Entertainment Business master's grad and former Armada Call of Duty athlete Jordan "Esoterik" Hinojosa was hired as a Tournament Operator for Jump Off.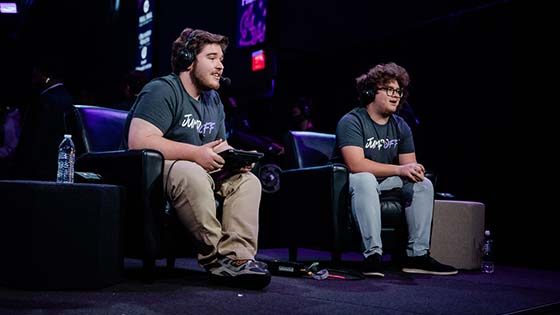 Full Sail Sportscasting students Quinn Sherr and Darren Healy casting over gameplay during the Jump Off finals.
Students Quinn Sherr and Darren Healy from the Dan Patrick School of Sportscasting lent their skills in commentating to the finals, casting matches live from the venue to in-person attendees and hundreds of viewers on Terrence Ross' Twitch channel.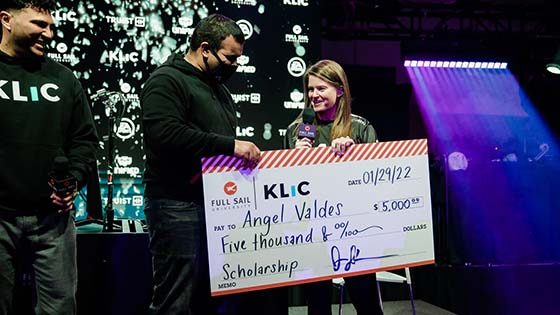 KLiC's Jose and Full Sail Director of Esports and Project Management Sari Kitelyn awarding a $5,000 scholarship to student Angel "SparkShooter" Valdes.
Earning a first-place finish, competitor MoneyMancMeechie walked away from the Madden NFL tournament with a prize of $10,000. But players weren't the only ones awarded during the event. Armada athlete and Computer Animation student Angel "SparkShooter" Valdes was awarded $5,000 in scholarship funds from the team at KLiC.gg for his work and commitment to esports at Full Sail.