Published Apr 15, 2020
This Grad Helps Run Events for the Atlanta Braves
Ron Rodriguez's military background and Sports Marketing bachelor's set him up for success with the Atlanta Braves.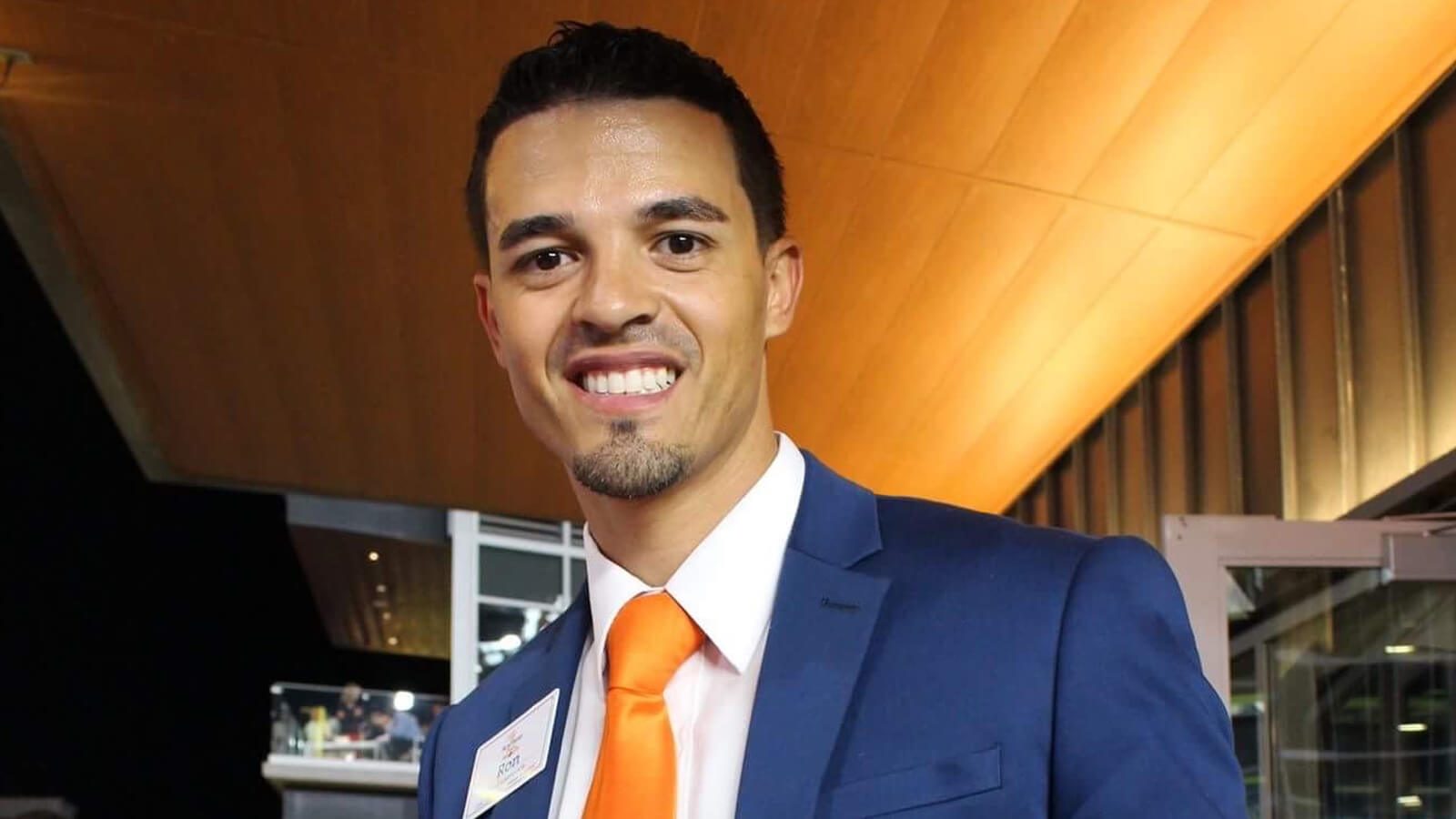 Ron Rodriguez was coming out of a 10-year stint with the Army when he first set foot on Full Sail's campus in 2014. He was contemplating what to do next — should he re-enlist and continue his work as a Sergeant and Ammunition Logistics Manager, or pursue a new path? A serendipitous visit to a military buddy in Orlando put Full Sail in his sights, and today he's organizing everything from baseball games to monster truck jams as an Event Operations Manager for the Atlanta Braves.
Ron was deep in thought about his next move when he accidentally set foot on campus. "I took a trip to visit a friend I'd deployed to Iraq with, and he was at Full Sail for the Film program. We were at Miller's Ale House, and I asked him where the campus was. He said, 'We're already on campus. You want to just go check it out?' So I took a tour of Full Sail with him," says Ron. He found out about the Sports Marketing & Media program during the campus tour and decided to sign up and dig into his lifelong love of sports.
He was excited to work in the industry, but he wasn't sure where to start. The projects in his Sports Events and Entertainment class helped him discover his love of telling a brand's story through event management. "Full Sail taught me that you've got to tell a story, and there's a brand associated with your hard work," he says.
Learning the basics of the events world set the foundation for Ron's career, but it was Sports Sales and Sponsorship instructor Noel Beaulieu who taught him how to stand out from other job candidates. Noel encouraged his students to tell job interviewers how their education and experience could specifically help an organization meet its goals. "Noel told me, 'If your objectives line up with the objectives of the organization, you can get hired because you fall in sync with what they're looking for," says Ron.
Those practical tips plus Ron's degree and military background helped him get his foot in the door at the Braves. Ron joined the organization as a member of the game day staff in 2016 for the Braves' final season at Turner Field. "The best way to get in is to get into the game day staff," says Ron. "With any organization in sports, we need ushers, right? We need ticket scanners. We need ambassadors. The game day staff is so important. They play such a huge role in the game day experience."
Being on the game day staff taught him about the Braves' culture, traditions, and day-to-day operations — and how his experience as a sergeant in the Army translated to sports. "In the military, I led men and women, and I moved valuable assets from point A to point B. I was moving ammunition from a Forward Operating Base to the front lines, dropping them through airplanes and loading them on trucks. But in this case, I was moving bobble heads, or tables, or promotional shirts, or 10,000 tomahawks."
In just two years, Ron climbed the ranks at the Braves to his current position as Event Operations Manager. His days are a rapid-fire combination of brainstorming meetings, keeping events teams on task, executing events, and hammering out details for the next big bash. One of Ron's favorite memories was helping open the Braves' new stadium, Truist Park.
"We were called the Baby Braves because it was a new trainee group. There were about 32 of us, and we were tasked to support our directors to open the brand-new ballpark," he says. "Just really piecing all those logistics of a new stadium together and setting the foundation. I thought it was very exciting to know we opened up what could be the last ballpark for the Braves."
Ron loves creating the best possible experience every game day, but some of his favorite moments go beyond the Braves's nine innings. "I work with the FAA and the Air Force to get squadrons on board for flyovers, like the B-52 we had opening day. I'm also the boots on the ground the day of a game to make sure that the jets go over home plate at the right time," he says.
"Listen to the advice of the instructors," says Ron when asked what advice he would give to current students. "There's a lot of great information that came out of Full Sail that wasn't on those Power Points and wasn't in the books. If a student can kind of capitalize on all those little details, it can go to their advantage in the future."