VIEW ALL INDUCTEES
Culley Bunker
Founder & Lead Visual Effects Artist, Skulley FX
Culley Bunker is the founder and lead visual effects artist at Santa Monica postproduction studio Skulley FX, where he performs digital clean-up on films, TV programs, music videos, commercials, and more.
After graduating from Full Sail's Digital Media program in 1998, Culley took a post-production internship in Miami before moving out to Hollywood and growing his client list at the Post Group and Base 2 Studios.
He founded his own studio – Skulley FX – shortly after, where he and his team cater to range of filmmaking needs. It started small, but now spans 2,000 square feet, and features two Flame bays, a client area, a loft, and a machine room.
Culley and his prolific team have worked on acclaimed films and television shows such as The Hunger Games: Mockingjay (parts 1 and 2), Westworld, Anomalisa, and Donnie Darko, as well as dozens of hit music videos from artists such as Lady Gaga (the VMA-winning "Bad Romance"), Justin Timberlake, and Big Sean. His commercial credits include brands like Adidas, Hot Wheels, DKNY, and JC Penney.
Credits:
The Shannara Chronicles, Westworld, The Hunger Games: Mockingjay Part 1 & 2, Anomalisa, Sinister 2, Selfless, Patient Zero, The Perfect Guy, The Devil Inside, The Challenger, No Good Deed, Spider-Man, Water for Elephants, Spider-Man 2, The Aviator, Don Henley, Taylor Swift, The Weeknd, Pitbull, Dido, Rod Stewart, Jennifer Lopez, Selena Gomez, Britney Spears, Bruno Mars, Jay Z, Justin Timberlake, Miley Cyrus, Will.i.Am, Lana del Rey, Justin Bieber, Cher, Ricky Martin, Rihanna, Katy Perry, Eric Clapton, Timbaland, Mariah Carey, The Black Eyed Peas, Common, 2010 MTV Video Music Award Nominee Best Special Effects, 2010 Lady Gaga, Bad Romance
Graduation Year:
1998
It's exciting to do the work, and you just keep trying to create great stuff."

—Culley Bunker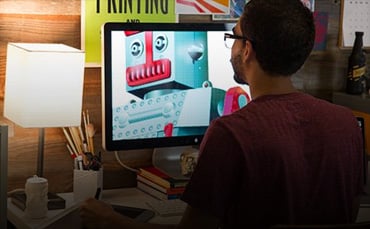 Create something that resonates.
2011 Hall of Fame Inductees