VIEW ALL INDUCTEES
Steven C. Miller
Film Director, Writer, and Editor
Film director, writer, and editor Steven C. Miller began working on his first independent release immediately after graduating from Full Sail's Film degree program. Shot in just nine days, his debut film Automaton Transfusion premiered at Mann's Chinese Theater during Screamfest, was picked up and released by Dimension Films, and is now a cult classic. Steven's most recent feature to hit theaters is the action-packed Line of Duty, starring Aaron Eckhart. He has also directed films including Marauders, Escape Plan 2, Silent Night, Extraction, Aggression Scale, Arsenal, and First Kill. He has worked with some of the biggest action stars on the planet including Sylvester Stallone, Dave Bautista, Nicolas Cage, John Cusack, as well as three films with the legendary Bruce Willis.
Credits:
Line of Duty, Escape Plan 2: Hades, Arsenal, First Kill, Extraction, Submerged, Silent Night, Under The Bed, Aggression Scale, Marauders, Automaton Transfusion
Graduation Year:
2004
I like to think my movies offer people a moment where they can experience something different. Where whatever's happening to them, good or bad, they can sit for a while and be transported."

—Steven C. Miller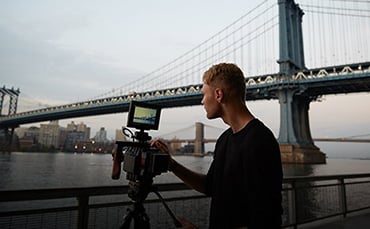 Turn your stories into experiences.
2016 Hall of Fame Inductees