Published Apr 15, 2021
COVID Response: Game Art, Computer Animation, Simulation & Visualization, and Creative Writing
Full Sail's gaming, technology, and writing degrees are offering safe on-campus experiences during the pandemic.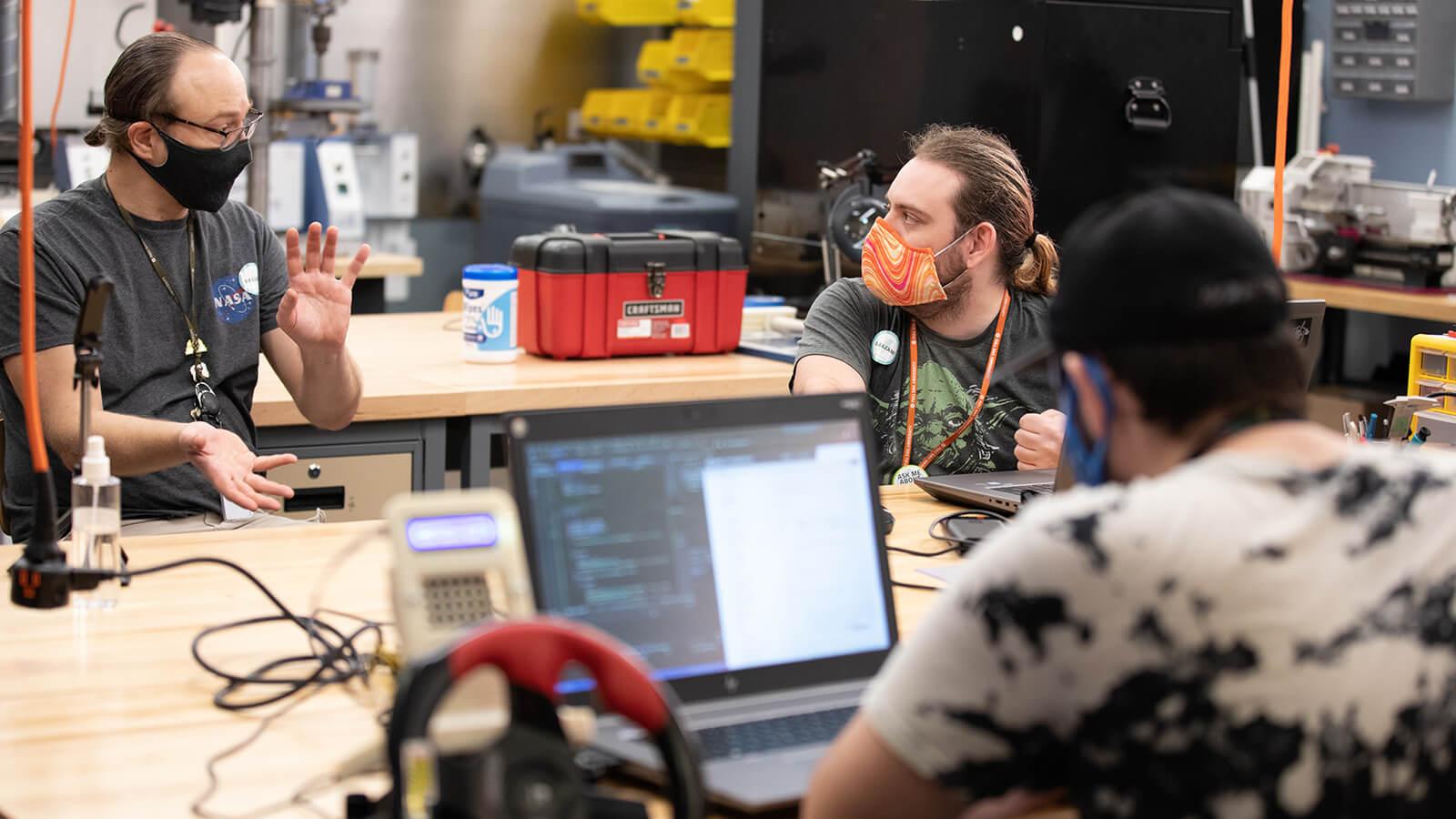 Full Sail's program directors have been hard at work creating safe on-campus experiences for students throughout the pandemic. The school's commitment to COVID-19 protocols, inventive thinking, and technology have helped combine remote and campus classes to foster the real-world learning that Full Sail is known for.
Game Art & Computer Animation
Game Art and Computer Animation students are still learning about modeling, rigging, shading, and more despite COVID restrictions. Each Game Art course offers voluntary weekly live sessions with two-hour meetings in one of the labs in Full Sail's 3D Arts building. Computer Animation students can participate in up to two campus lectures per week.
"Much of our work is done on student laptops and our courses are offered both on campus and online. These [campus] sessions give students the opportunity to work in physical labs or art studios if they choose," says Game Art Program Director Chad Kendall.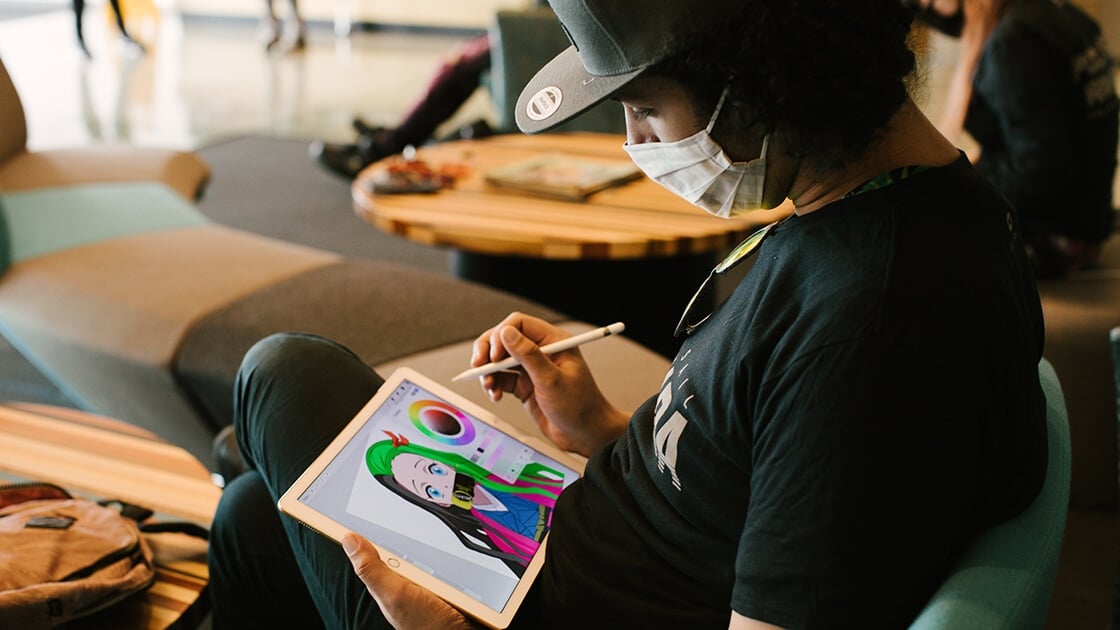 Game Art and Computer Animation students can still use industry tools on Full Sail's campus.
Simulation & Visualization
The Simulation & Visualization program's familiarity with technology is coming in handy during the pandemic. Course Director Pat Starace has created a unique project that uses remote learning to its advantage.
"A student is remotely programming and operating a hardware device [to explore] the simulation of G-Force in a Formula 1 race car. It's kind of like controlling the Mars Rover, but without the 12-minute delay," he says.
Creative Writing
Storytellers in the Creative Writing program can do much of their work from home, but Program Director Noelani Cornell has found ways to bring students together on campus.
"The Creative Writing bachelor's program has had a shared Friday session for all Creative Writing students who want face-to-face (or mask-to-mask) interaction," she says. "The sessions consist of a writing-related topic, then an opportunity to create and workshop pieces with classmates."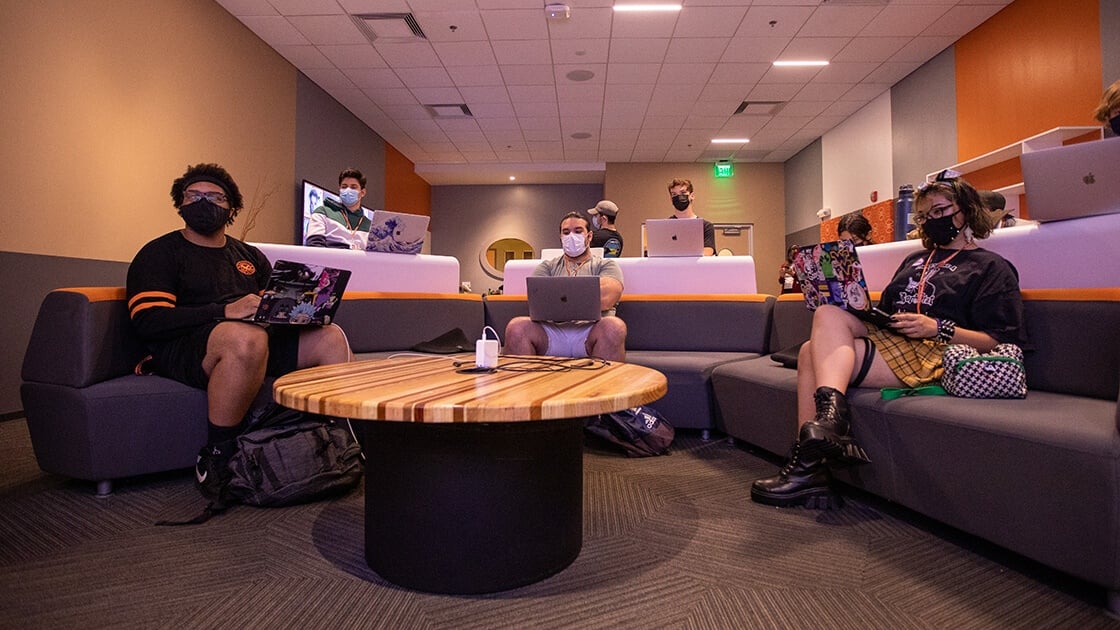 Creative Writing students meet for an on-campus session.
Incoming students with questions about the safety protocols for their degree program should contact their Admissions Representative at 800.226.7625 for information and guidance.
Current students should consult Full Sail One for information about their upcoming lab schedules and can contact Full Sail Support with any questions or concerns about their on-campus experience.