Published Jan 06, 2022
'Halo Infinite' Features the Work of 15+ Full Sail Grads
Graduates were in roles like Senior Producer, Senior Narrative Animator, Senior Engineer, and Live Design Director.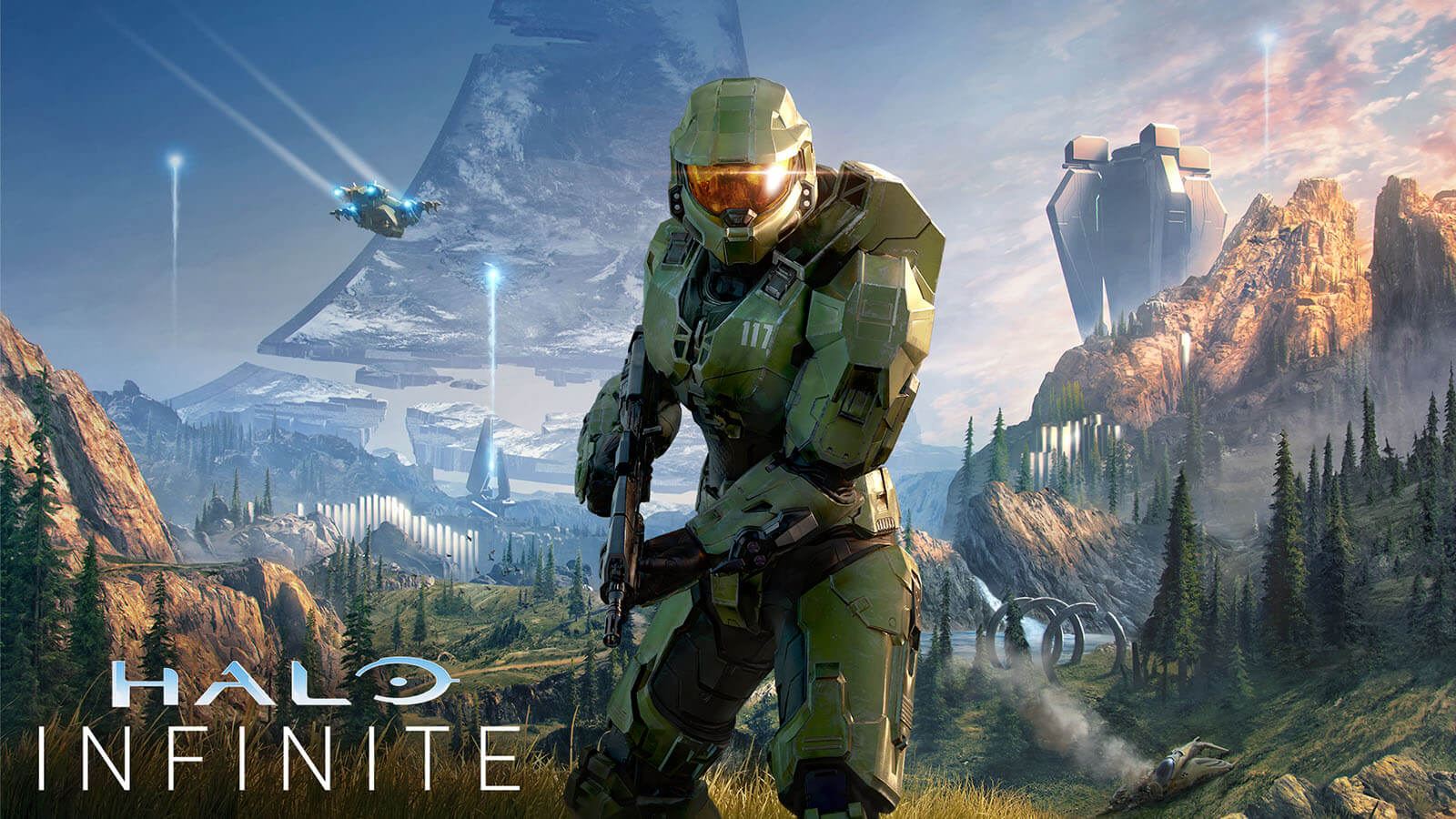 Marking 20 years since the first game in the Halo franchise was released to gamers around the world, 2021 presented itself as a big year for developers working on the long-anticipated Halo Infinite. The genre-defining, first-person shooter has been celebrated by generations of players and continues to appeal to hardcore fans while engaging new audiences in its latest installment.
Featuring the work of Full Sail graduates from Game, Audio, Art, and Film degree programs, the recent release returns to the roots of the series.
Grads from 343 Industries, the game's main developer, contributed to the game in a variety of roles in engineering, animation, and producing. Computer Animation graduates Tuan Anh Nguyen (Senior Narrative Animator), Mark McCall (Senior Technical Animator), Jason Minters (Lead Character Technical Artist), and Rory Young (Senior Environment Artist) worked to animate and bring to life the rich, storied world of Master Chief and the UNSC with graphic elements that meet the expectations of modern gamers while keeping true to the franchise's origins.
Senior Software Engineer Mitchell Martin, Senior Engineer Andrew Gleeson, and Principal Software Engineering Manager Dean Johnson – all hailing from Full Sail's Game Development bachelor's program – led teams at 343 in developing the framework for both the visual and functional aspects of the game.
Ryan Paradis, another Game Development graduate, worked as a Live Design Director on the latest Halo while grads from other degree programs like Film, Entertainment Business, and more contributed to the game in roles including Producer (Omar Guzman, Arin Mann), Live Software Engineer (Michael Dickson), and Senior Engineer (Brett Bearden).
With a smaller team at co-developer Certain Affinity, Game Art grads Ben Close (Material Lead) and John Gavin Fischer (3D Art), Computer Animation grad Ian Reichert-Watts (Technical Art), and dual-degree grad Aaron Cook (Production) worked alongside the team at 343 to develop the game's multiplayer mode.