Published Aug 21, 2023
Simulation & Visualization Grad Develops Award-Winning Theme Park Attractions
Director of Gamification at Holovis Mitchell Hartwell applies what he learned at Full Sail to world-class theme parks.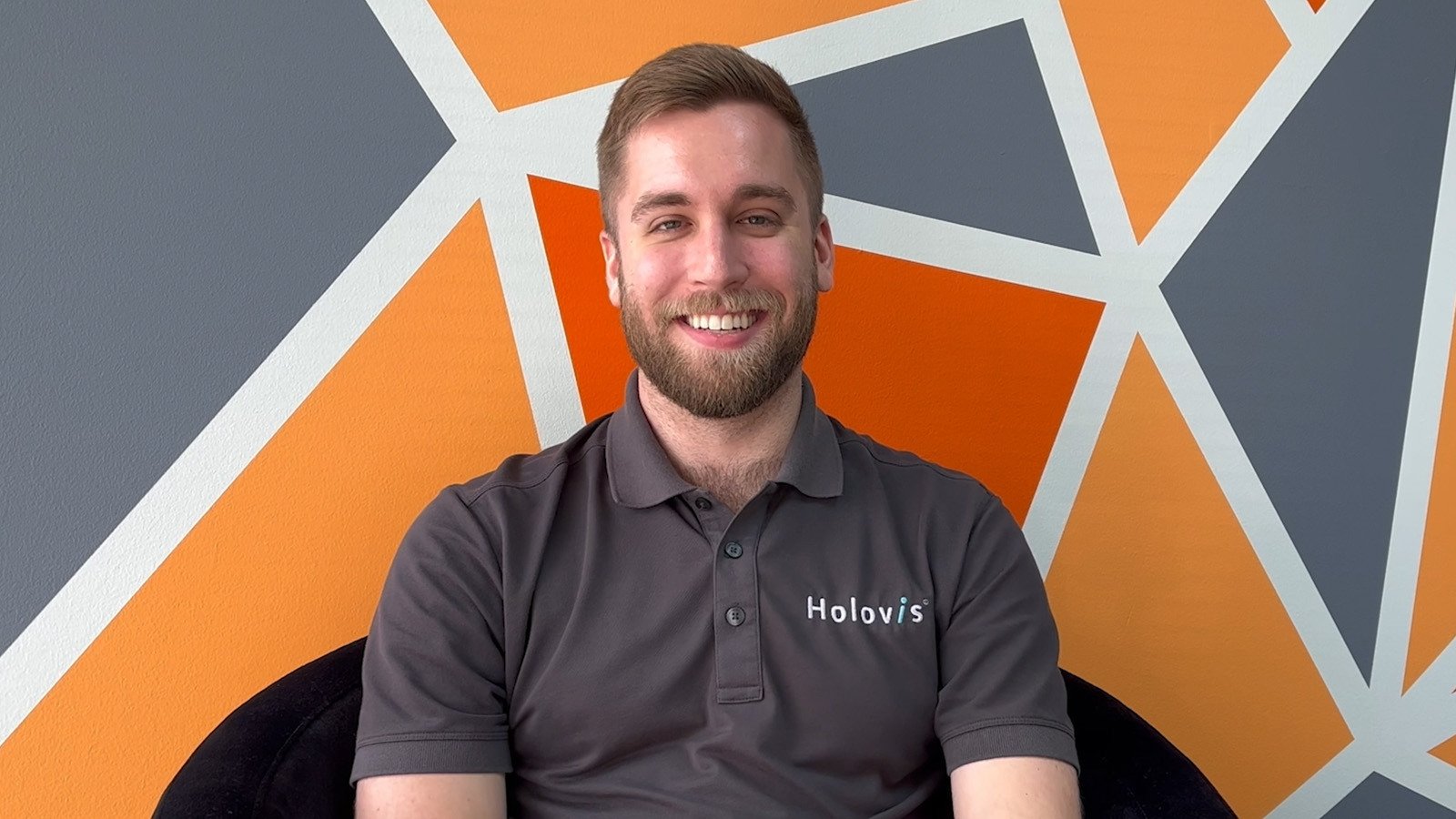 When Mitchell Hartwell first explored where he wanted to take his career, he knew one thing for sure: He wanted to develop games. "I really, really, really wanted to work for Riot Games back when I was in high school and playing League of Legends all the time," recalls Mitchell. "So I make a decision, I'm going to go to Orlando, I'm going to Full Sail for Game Development, getting an internship at Riot, it'll be great." But after applying for Riot's internship program, Mitchell wasn't accepted. Hitting his first major bump in his career, Mitchell decided it was time for some soul searching.
While in Full Sail's Game Development program, Mitchell took a trip to the annual Game Developer's Conference to see where in games to go next. "I was trying to decide if this is really the direction I wanted to go... I went to GDC and it made me realize, 'Wow, I don't want to do this.'"
From a technical perspective, a lot of the stuff that I did in my classes directly translates into the work that I do today."
With this realization, Mitchell returned to Orlando and switched degree programs to Simulation & Visualization. Mitchell thrived in the program, applying his mathematical brain to projects including CECO's assistive technology ladder, the Simulation Lab's motion platform, and more.
"From a technical perspective, a lot of the stuff that I did in my classes directly translates into the work that I do today," shares Mitchell. "All that stuff was incredibly applicable. But aside from that, the hours, just all of the people that I met and all of the cool projects that we talked about, all of the networking, and just getting in the mindset of putting in what you want to get out was great."
After graduating, Mitchell continued his explorations in simulation and coding by working on a series of subcontracting projects for Boeing with Full Sail and later applying for a position with Holovis. A company that designs and installs world-class experiential solutions for global-themed entertainment, visitor attractions, and enterprise clients, Holovis brought on Mitchell as a solutions architect for projects involving gamified theme park attractions. In his first major project with the company, Mitchell relocated to Japan to assist in the development and implementation of Mario Kart: Koopa's Challenge, a ride at Universal Studios Japan's SUPER NINTENDO WORLD™.
"I wrote a good portion of the code that runs the experience of the attraction. And then as in any theme park attraction, our team worked with all of the people delivering other components of the show to make sure that we were all speaking the same language from a program perspective. I would say there's an hour of coordination required for every line of code. That experience of learning what every component's job was and how all of it comes together to make a unified experience was invaluable."
After the pandemic required Mitchell to return stateside, he continued to work on the project remotely through 2021, a unique challenge for any developer working on something as physically immersive as a theme park attraction. "There were a lot of unique challenges around the pandemic…but one upside of the delay is that we got more time with the creative director to understand the experience better," adds Mitchell.
Currently serving as the Director of Gamification at Holovis and working on projects that are still under wraps, Mitchell has found himself in an incredible career he didn't quite imagine while dreaming of game development back in high school.
"I just want to make cool things and make a good living. That's really what I want to do," says Mitchell. "It's a very difficult lifestyle just because when you're on a project, you're working like 10-hour days, you're not at home, you're working odd shifts and working on construction sites, and it's definitely not a glamorous job by any means. But the end product is amazing. You're creating joy for the world, which is pretty hard to beat as far as a job."