VIEW ALL INDUCTEES
Cordy Rierson
Vice President of Production | Skybound Entertainment
Cordy is an entertainment industry & software development veteran. Her portfolio of work spans film, television, music videos, commercials, visual effects, feature animation, interactive and mixed reality. She loves working at the crossroads of creativity and technology. Her leadership, team building, culture crafting and business acumen have produced dozens of products earning over 1.5B in revenue.
In addition to her Hall of Fame induction, Cordy has been honored with a Congressional Recognition Award for dynamic visual effects in the film. She served on the board of directors for the IGDA and is frequently a guest speaker at industry events and conferences.
Credits:
Microsoft HoloLens, Kinect, Kinect Fun Labs, The Legend of Bagger Vance, Shrek, Independence Day, Star Wars Episode III (game), Silent Hill: Homecoming (game), G.I. Joe: The Rise of Cobra (game)
Graduation Year:
1993
Technology is ever-evolving. I love to learn, and I will always learn on this path that I have chosen. I like that."

—Cordy Rierson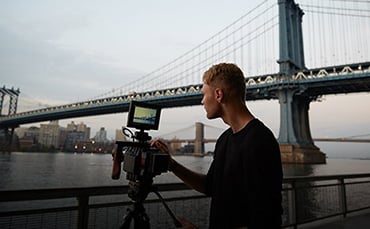 Turn your stories into experiences.
2009 Hall of Fame Inductees