VIEW ALL INDUCTEES
Keith Guerrette
Visual Effects Artist, Founder of Beyond-FX and realtimevfx.com
Keith Guerrette is an award-winning visual effects artist, best known for breaking new ground in narrative-driven video games, as well as founding the real-time graphics company Beyond-FX, Inc.
His influence is well-recognized in the visually stunning and critically acclaimed Uncharted series and The Last of Us franchise. For these projects, Keith and the VFX team at Naughty Dog Studios received numerous industry accolades – including BAFTA, GDC and DICE awards for developing new cinematic and immersive graphic technologies – as well as playing a key role in the "Game of The Year" studio honors for each title.
In 2012, Uncharted 2: Among Thieves was inducted in the Smithsonian American Art Museum for its role in the development of the real-time interactive art medium. In 2014, Keith was profiled on the annual Forbes "30 Under 30" list, highlighting some of the most talented young professionals in the gaming industry.
In 2016, Keith founded and the educational community realtimevfx.com, and helped create the VFX Bootcamp at the Game Developers Conference. Later that year, he co-produced The Game Makers: Inside Story, a 10-part interview series on interactive storytelling in games for the Academy of Interactive Arts and Sciences.
In 2017, Keith launched Beyond-FX, a new type of business in the real-time industry – a dedicated studio of visual effects artists and programmers focused on using VFX technology and art to bring their clients' projects to life. Those clients are some of the largest developers in the world, including Riot Games, Santa Monica Studios, Visceral Games, Giant Sparrow, and many more.
Credits:
God of War, SOS, Star Wars (game), What Remains of Edith Finch, The Game Makers: Inside Story (video series), Uncharted 4: A Thief's End, The Last of Us: Left Behind, The Last of Us, Uncharted 3: Drake's Deception, Uncharted 2: Among Thieves, The Bourne Conspiracy (game)
Graduation Year:
2004 & 2005
My job in games is to bring a little bit of life to an otherwise completely static and dead world. Subtlety is a beautiful thing, but it's only beautiful if you really add enough depth and detail to sell the world you're in."

—Keith Guerrette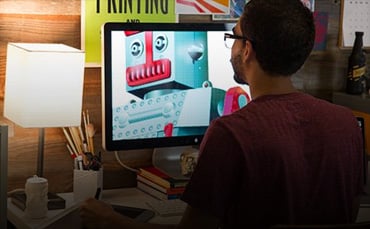 Create something that resonates.
2015 Hall of Fame Inductees