VIEW ALL INDUCTEES
Kim Alpert
Artist/Creative Strategist
Kim believes first and foremost in human-centric design and integrating technology with strategy in her time-based work. With a background in fine art, music, and carpentry, she brings an attention to detail and diverse styles to both her video installation and advertising work.
As a creative professional, Kim has worked for top advertising agencies for more a decade, developing expertise in building programmatic creative executions that merge aesthetics, psychology and technology. This, coupled with holistic analytics, yields better decision-making and provides a unique ability to fine-tune actionable plans that get results.
As a curator, she has produced events from intimate gallery exhibitions to large festivals, and she has displayed her original artwork at places like SOFA Expo, The Modern Wing at the Art Institute of Chicago, and Facets Cinematheque. Kim's art primarily focuses on humanism, media, and change.
Credits:
Oculus, Intel, Motorola, Sears, Four Seasons Hotels, Seattle's Best Coffee, Knob Creek, Courvoisier
Graduation Year:
2003
Art, for me, it's just one of those things that has to happen. It's like breathing. It has to exist. The busier I get, the more I know I have to make time for it, because it'll balance my ability to be happy."

—Kim Alpert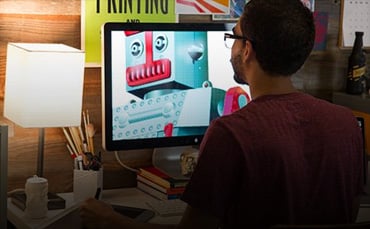 Create something that resonates.
2013 Hall of Fame Inductees