Published Feb 24, 2020
Full Sail Armada's 2019 Year in Review
A look back at an incredible year for the collegiate esports organization.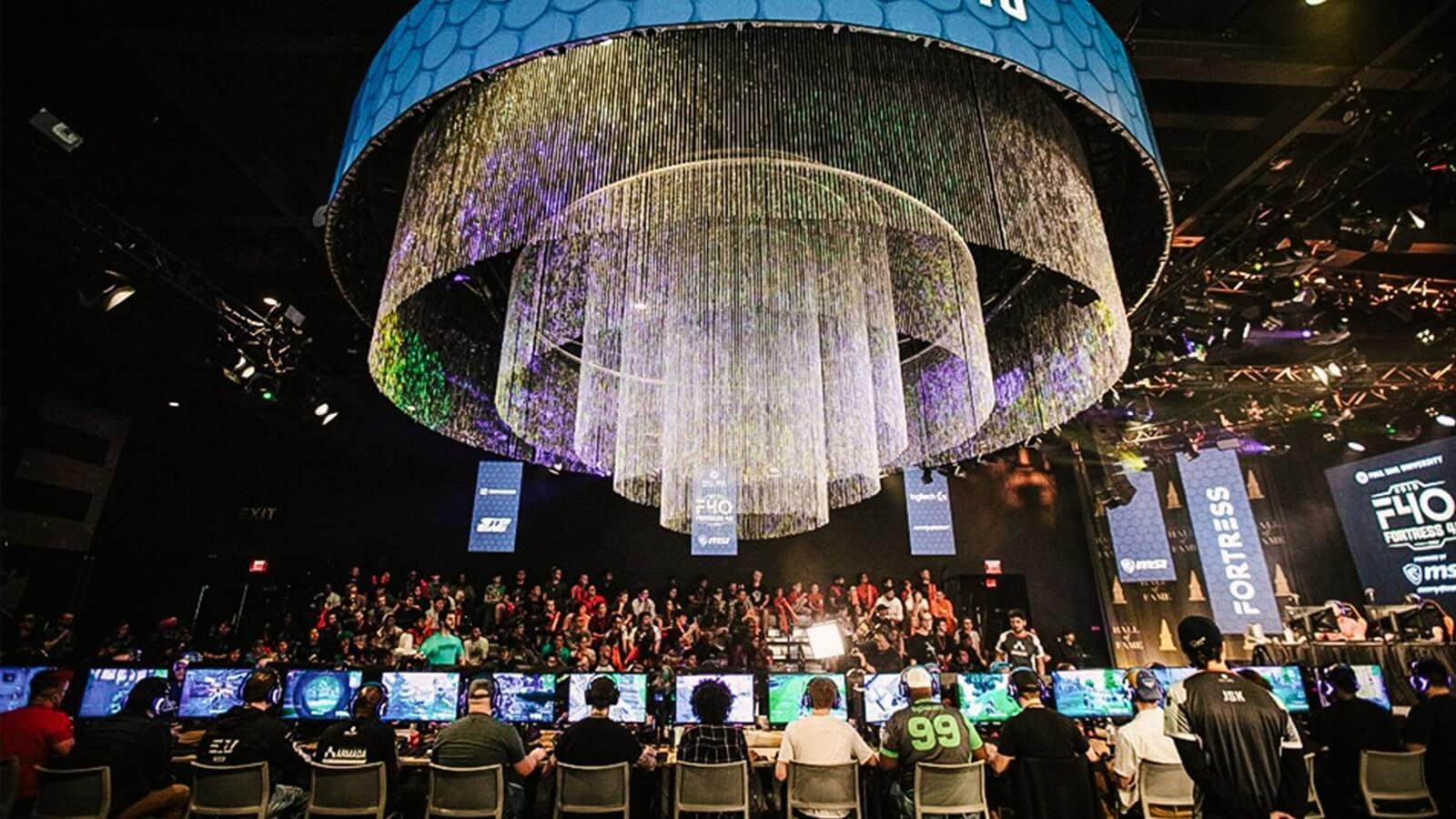 2019 took Full Sail's collegiate esports program from a fledgling athletics division to a gaming powerhouse in the rapidly expanding landscape of esports. From the introduction of The Fortress to Full Sail Armada athletes competing in some of the year's best collegiate gaming events, 2019 was packed with giant leaps for Full Sail's esports team.
Players
Full Sail Armada players made big strides in 2019 while taking home wins and placements in games like Dragon Ball FighterZ (DBFZ), Rocket League, PlayerUnknown's Battlegrounds (PUBG), and more. At Otronicon 2019, Full Sail Armada athletes HeavyCura and Rayden showcased their dominance in the Central Florida fighting game scene, placing 1st and 2nd in Dragon Ball FighterZ and Super Smash Bros. Ultimate (SSB) respectively.
PlayerUnknown's Battlegrounds player NickCassidy was named a collegiate PUBG all-star in 2019, making him one of 64 players across the nation selected to play in a 32 vs. 32 big team four-game series of the popular battle royale title. The players that made up the teams were selected based on collegiate season stats, including kill/death ratio, total time alive, and average damage —of which NickCassidy was Full Sail Armada's highest scorer.
HungryBox, the number one SSB player in the world, visited the campus to take on Full Sail Armada Smash player Rayden. He returned to the campus later in the year to join Full Sail and Full Sail Armada for Overlords of Orlando - Ultimate Edition, a Smash event that brought in over 700 spectators and 2,500 viewers on Twitch.
The team showed up in full force at 2019's CEO, one of the world's largest fighting game conventions. Five players from Full Sail Armada teams (RavenPlz, Rayden, Mesa, TaerisX, and HeavyCura) participated in tournaments for Super Smash Bros. and Dragon Ball FighterZ. HeavyCura also finished in the top 12 percent of DBFZ players worldwide at the EVO Championship Series in Las Vegas.
This epic year culminated in the formation of Full Sail Armada's first collegiate Call of Duty team, led by Search and Destroy Invitational winner Fluffy.
Community
Central Florida's Universities and their esports programs banded together multiple times throughout the year. Full Sail Armada's Rocket League team took silver in Florida Polytechnic University's Rocket League Invitational hosted in February, Full Sail hosted UCF esports on campus that same month, and multiple universities from around the state participated in the Full Sail Armada Invasion Search and Destroy Invitational at The Fortress in July.
Community remained a focus throughout the year, both on and off campus. Full Sail Armada players and representatives attended the USF esports summit to network with esports professionals, participated in a League of Legends exhibition match versus UCF at Digital Battlegrounds, Orlando's esports gaming center, and hosted the season opener watch party for the state's Overwatch League team, Florida Mayhem.
Full Sail Armada players, along with the Full Sail gaming community, raised $12,000 for Children's Miracle Network Hospitals in a 24-hour Extra Life stream, more than doubling the amount raised during 2018's stream.
Events
Full Sail University's esports venue, The Fortress, played a major role in expanding the opportunities for students on campus, beginning with its inaugural event Fortress 40 in May. Opening the largest esports arena on any college campus in the country allowed for some huge events to take place at Full Sail, including NBA 2K's The Ticket, the Octoberlords Smash Bros. tournament hosted with HungryBox, Red Bull Conquest, and the Hearthstone collegiate fall finals.
In addition to awesome gaming events on campus, graduates from studios such as Gearbox and Epic Games visited Full Sail to share insights with students and gamers alike by participating in panels, portfolio reviews, and networking opportunities.
With 2019 all wrapped up, Full Sail Armada has eyes on setting the stage for an awesome 2020 with more events, more community, and more wins. Check out the Full Sail Armada website for more info on Full Sail's collegiate esports team.