Published Aug 27, 2021
'MovieMaker Magazine' Names Full Sail in "Best Film Schools" List
The university's film-centric degree programs earned a place on the magazine's annual list, alongside other notable institutions.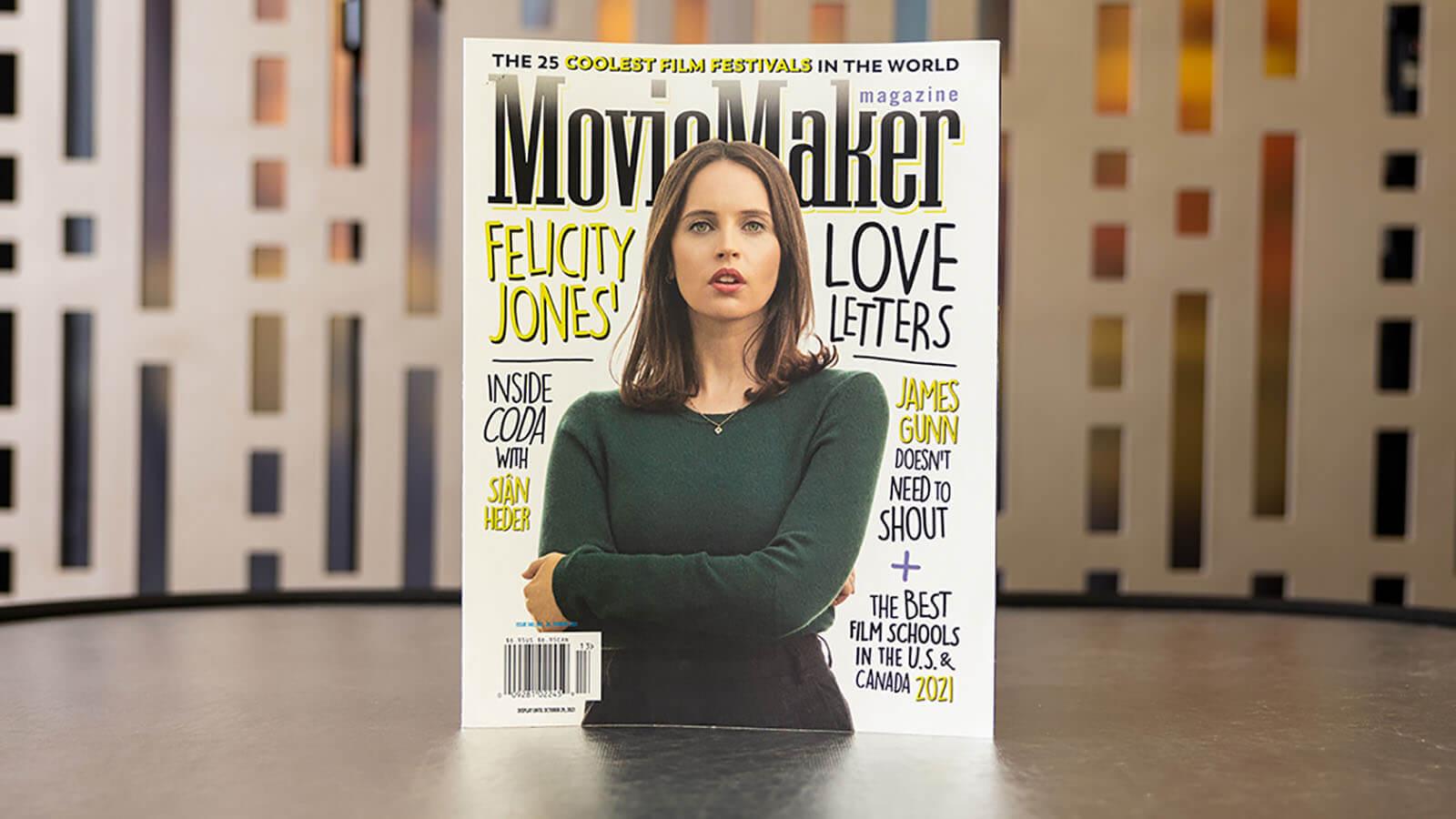 MovieMaker Magazine celebrates the art and business of filmmaking, and each year they honor outstanding film programs in their publication. This year, Full Sail's film-centric degree programs (Film bachelor's, Computer Animation bachelor's, Digital Cinematography bachelor's, and Film Production master's) helped land the university on the magazine's list of Best Film Schools in the US & Canada.
Hands-On Education at a Real-World Pace
Full Sail's degree programs place a special emphasis on accelerated learning: In 29 months or less, students can earn a degree in their field of choice. The campus Film bachelor's program is 20 months long, the campus Film Production MFA program is 12 months long, the online Digital Cinematography bachelor's program is 29 months long, and the campus Computer Animation bachelor's program is 20 months long (the online degree is 29 months long).
The rapid pace is on par with the film industry, so students learn the entire production pipeline while maintaining the schedule they'll keep once they're working. They'll also get out of school and into the workforce more quickly than their counterparts at traditional film schools.
The school's emphasis on hands-on education is abundantly clear in these film programs. All degree program students receive a Project LaunchBox™, complete with an Apple MacBook Pro and all of the software they'll need to budget, script, and edit their films. Students can use the school's Hollywood-style backlots, soundstages, and dub stage to build sets, film their footage, and edit their visuals and sound to complete a short film for their professional Film and Film Production portfolios.
Computer Animation campus students master foundational and advanced 3D animation skills in Full Sail's dedicated labs or with their LaunchBox if they're pursuing their degree online. And online Digital Cinematography students craft their portfolio projects with the cameras, lenses, and tripod included in their customized LaunchBox.
"Our students at Full Sail are given a one-of-a-kind university experience that closely emulates the real world and the professional working environment," says Anne Russell, Full Sail's Program Director for the Film Production MFA degree program. "We take our students' education beyond theoretical learning and embrace a hands-on project-based style of learning in tandem. With our educators having years of industry experience, students are learning directly from those who have actively been in the industry."
An Advanced Degree for Higher-Level Filmmaking
MovieMaker Magazine took a special interest in the Film Production MFA program, which helps advanced filmmakers quickly sharpen their skills by earning a degree in just 12 months. Students cover high-end film concepts like dramatic storytelling elements, the responsibilities of a director, and independent filmmaking. Their final course, Business of Film, covers topics like marketing movies at film festivals, how to negotiate deals, and how to create a film trailer.
"The best way to learn about filmmaking is to make films, and this program provides that priceless hands-on-experience, while also connecting students with industry professionals through virtual alumni mixers and networking workshops," MovieMaker noted.
Full Sail appears on this list alongside international and national schools including New York University, Toronto Film School, and University of Southern California to name a few.
Film Grads Making Waves
The effectiveness of Full Sail's film-focused degree programs is evident in the success stories of the school's graduates. Many alumni find roles on award-winning Hollywood hits, with dozens of grads named on Oscar-nominated projects and on Golden Globe nominees, hundreds on Primetime Emmy-nominated shows, and even more grads credited on Daytime Emmy-nominated projects.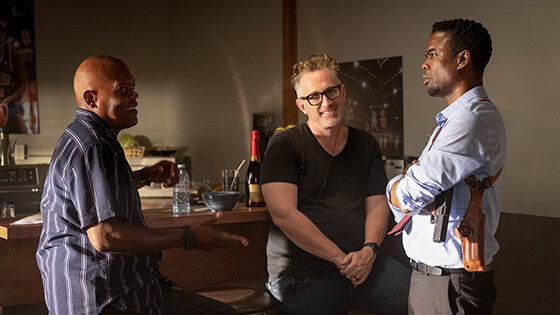 Grad Darren Lynn Bousman talks with Spiral stars Samuel L. Jackson and Chris Rock.
Many graduates go on to high-level roles as well. Just a few examples include Stephen Beres, the Senior Vice President of Production Operations for HBO and HBO MAX; Darren Lynn Bousman, who wrote and directed Saw II-IV and Spiral; Nina Lopez-Corrado, a director on A Million Little Things, Agents of S.H.I.E.L.D., and Supernatural; and Adam Wingard, who directed Godzilla vs. Kong, the third Blair Witch film, and V/H/S.
Industry Recognition
Full Sail's film-centric degree programs have also been earned the school recognition on The Wrap's Top 50 Film Schools list and in Variety's Entertainment Impact Report: Top 50 Film Schools and Instructors From Around the World.