Published Dec 24, 2018
Year in Review 2018: Full Sail Embraces and Innovates New Technology
Welcome to Year in Review 2018, where we look back on the milestones achieved by members of the Full Sail Community.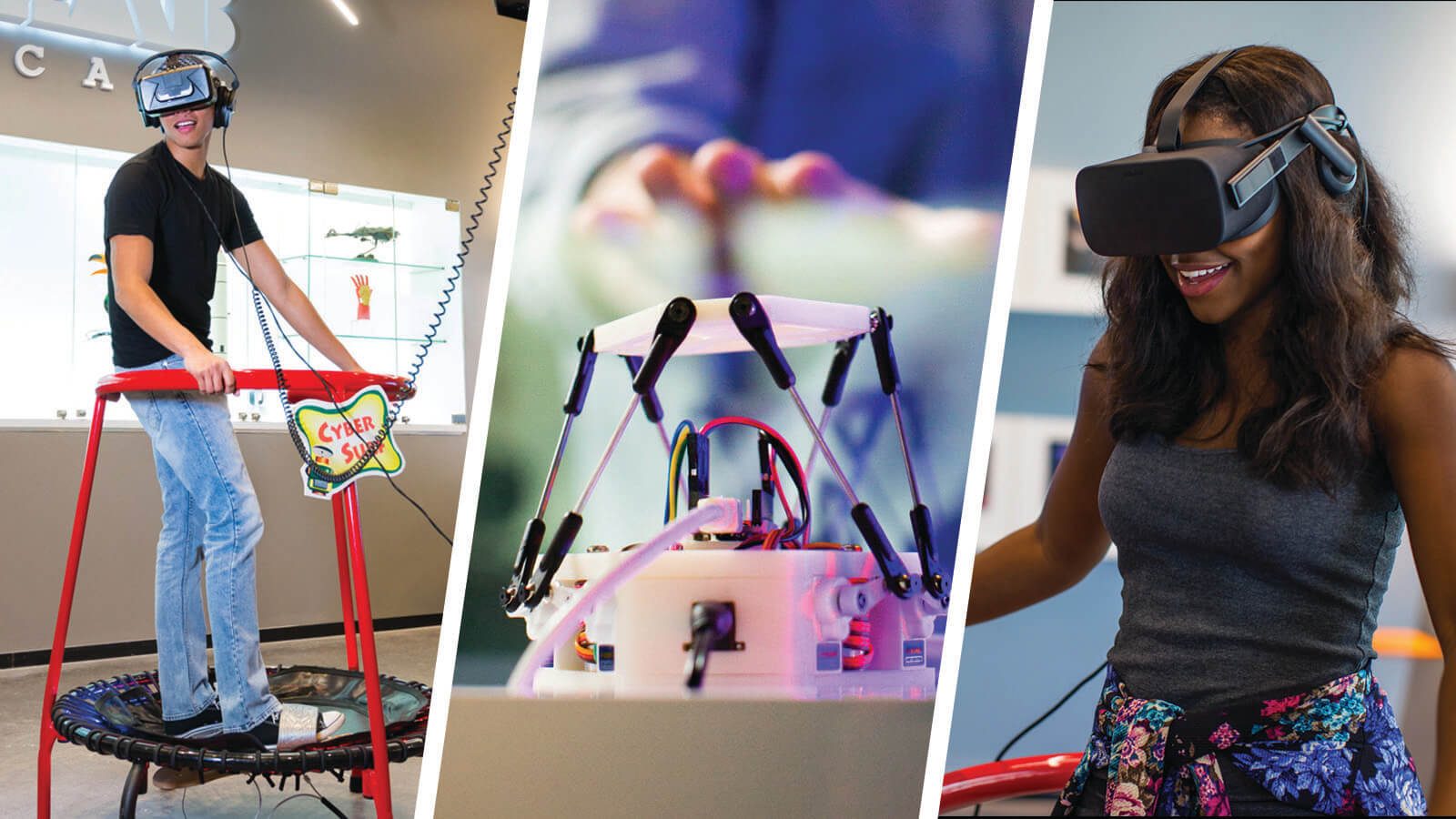 Full Sail doesn't just embrace new technology — our students, faculty, and grads regularly contribute to new innovations. This year saw several tech achievements by members of the Full Sail community. From grads bringing the latest VR software into the classroom to the university sponsoring a showcase of adaptive accessibility tech, our alumni, students, and staff are working to design a more inclusive and immersive world. As 2018 draws to a close, we're looking back on some of the year's highlights.
Full Sail inked a deal with Doghead Simulations to bring rumii, a collaborative, education-focused software, to classrooms and online environments across Full Sail's degree programs. Built with online students in mind, rumii simulates a classroom environment in full virtual reality, allowing students to engage with their instructors and peers on a deeper level. It also provides tools to enhance the online learning experience.
The university partnered with the Department of Veterans Affairs to present Greenlight Hall, a showcase of adaptive technology at the National Veterans Wheelchair Games. The showcase featured a virtual medical center, adaptive gaming solutions, and a virtual hang glider experience developed by Full Sail faculty.
Full Sail was once again named to Princeton Review's lists of best schools to study game design. The Game Development bachelor's program landed on the "Top 50 Undergraduate Schools for Game Design" list, while the Game Design master's program made the list of "Top 25 Graduate Schools for Game Design."
Students from Full Sail's Simulation & Visualization program developed an interactive ladder designed to help children with motor function disabilities. The project was in partnership with the Conducive Education Center of Orlando (CECO). The ladder features interactive games designed to motivate students to practice gripping and build upper body strength. It was debuted at CECO's annual fundraising event, presented in the Full Sail Live Venue.
The OrlandoiX 2018 conference was held on Full Sail's campus for the second year in a row. The conference featured workshops, tech demos, and leaders from the world of games and VR. Guests included representatives from Nintendo, Microsoft, Epic Games, Insomniac Games, EA Sports, and more.
Grads and faculty brought the '80s-themed fighter game Fury Strike to Austin, Texas as part of the RTX convention put on by global multimedia powerhouse Rooster Teeth. The game was developed by students working across Full Sail's degree programs in collaboration with Brian Reilly, a graduate who serves as a producer at Rooster Teeth Games.
Simulation & Visualization students and faculty developed a space shuttle landing simulator. The simulator utilizes VR and a full-sized motion platform to guide a pilot through the experience while onlookers can experience the landing through motion graphics and projection mapping. We caught up with one of the grads who worked on the project.