VIEW ALL INDUCTEES
Susan Rose
Lighting Designer
Susan Rose was pursuing her singing career in Nashville when she landed her first lighting gig at the city's legendary Opryland venue. Fast forward nearly 25 years, and the Recording Arts grad is now a highly sought-after lighting designer, director, and programmer who has toured with Hank Williams Jr., John Berry, Ringo Starr, and others.
Her reputation around the city led to her first offer to go out on the road, with country veteran Louise Mandrell. From there, Susan found her footing in touring, leading to other big opportunities, including television specials like the Stellar Awards and the Freddy Awards, major productions at attractions such as Disney's Hollywood Studios and Dollywood, and a professional relationship with Ringo Starr for more than a decade.
Susan's own country music career has seen success too – she's self-produced a pair of albums, played shows around the world, and reached number one on the ReverbNation country charts.
Credits:

Ringo Starr, Alabama, Hank Williams, Jr., Louise Mandrell, Kansas, ESPN, TNN, Disney's Hollywood Studios, SeaWorld, Dollywood, NCL, RCCL, Celebrity Cruises
Graduation Year:
1989
Singing led to my lighting career, but then lighting has actually led me full circle back to music."

—Susan Rose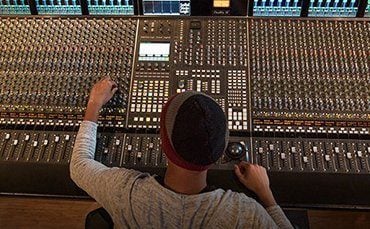 Music is a universal language.
2012 Hall of Fame Inductees