Susan Rose
Lighting Designer
Susan Rose was pursuing her singing career in Nashville when she landed her first lighting gig at the city's legendary Opryland venue. Fast forward nearly 25 years, and the Recording Arts grad is now a highly sought-after lighting designer, director, and programmer who has toured with Hank Williams Jr., John Berry, and Ringo Starr.
"Little did I know that [Opryland] was going to be the birth of my lighting career," says Susan. "Doing that I started meeting all these other lighting directors, and all of a sudden I started getting calls to go program little night clubs. I just had a knack for picking them up quickly."
Her reputation around the city led to her first offer to go out on the road, with country veteran Louise Mandrell. From there, Susan found her footing in touring, leading to other big opportunities, including one-off television specials like the Stellar Awards and the Freddy Awards, and a decade-long professional relationship with Ringo Starr.
"I feel so honored to work with someone like Ringo, that's why I will clear my schedule if I hear he's going out," says Susan. "I will give up other work to stay with him, because the Beatles are so influential on why we are here today, and why music is what it is today."
Susan's own country music career has seen success too – she's self-produced a pair of albums, played regular shows, and even reached number one on the ReverbNation country charts.
"I have a career that allows me to pursue my passion in music," she says.
Credits:

Ringo Starr, Alabama, Hank Williams, Jr., Louise Mandrell, Kansas, ESPN, TNN, Disney's Hollywood Studios, SeaWorld, Dollywood, NCL, RCCL, Celebrity Cruises
Graduation Year:
1989
Singing led to my lighting career, but then lighting has actually led me full circle back to music."

—Susan Rose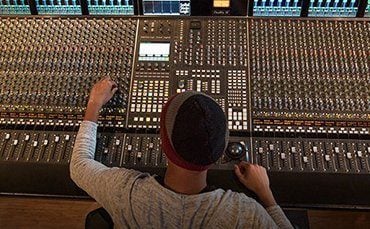 Music is a universal language.
2012 Hall of Fame Inductees