Mar 08, 2022
Full Sail University Formally Opens Doors to On Campus Virtual Production Studio
The university celebrates the opening of "Studio V1: Virtual Production" with a ribbon cutting during its Hall of Fame week.
Full Sail University is proud to announce that it has officially opened the doors to one of the first, one of the largest, and one of the most technologically advanced virtual production studios on any college or university campus in the nation, Studio V1: Virtual Production.
"Full Sail University is honored to cut the ribbon on our latest innovative facility, Studio V1," said Rick Ramsey, Education Director of Visual Arts at Full Sail University. "Our Virtual Production Studio will allow our students to gain real world industry knowledge utilizing the latest technology, while also attracting professional projects to the region. We look forward to the future projects and learning opportunities this studio will provide."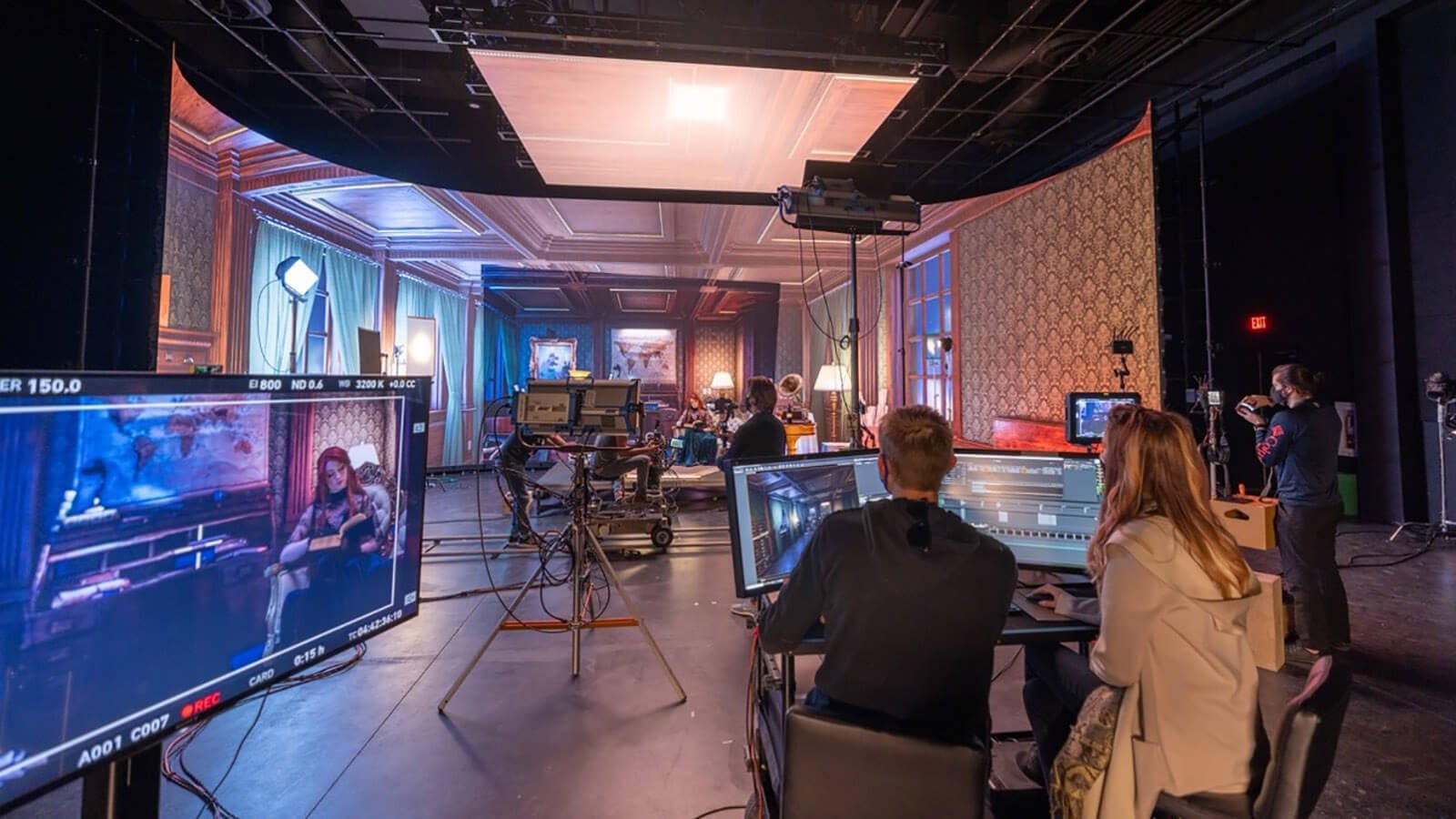 Following today's ribbon cutting, Studio V1: Virtual Production, is now fully open and in operation. It will offer unique learning opportunities for students across numerous degree programs, including:
The ribbon cutting featured key speakers including: Garry Jones (President, Full Sail University), Phil Anderson (Mayor, Winter Park), as well as Rick Ramsey. During the ceremony Ramsey and the studio's manager, Kyle Frazer, provided demonstrations, tours and explained how the technology is taught and utilized in the industry.
To learn more about the Virtual Production Studio, click here.
About Full Sail University:
Full Sail University is an award-winning educational leader for those pursuing careers in entertainment, media, arts and technology. Founded in 1979, Full Sail has received accolades throughout its over 40-year history, including most recently being featured on the 2021 "Top 50 Film Schools and Instructors From Around the World" list by Variety Magazine, named a 2021 "Top Graduate & Undergraduate Schools to Study Game Design" by The Princeton Review, recognized as a 2021 "Top Music School" by InTune Monthly, and recognized as the 2019 "School/College of the Year" by the Florida Association of Postsecondary Schools and Colleges.
Full Sail University is a graduate and undergraduate degree-granting institution offering on-campus and online degree programs in areas related to Art & Design, Business, Film & Television, Games, Media & Communications, Music & Recording, Sports, and Technology. With over 80,230+ graduates worldwide, Full Sail alumni have worked on countless award-winning projects with individual recognition including OSCAR®, Emmy®, GRAMMY®, ADDY®, MTV Video Music Award, and Video Game Award honors.
fullsail.edu
twitter.com/fullsail
facebook.com/fullsailuniversity
Press Kit
Download a fact sheet about Full Sail, high-res images, and information about our campus and online programs from our press kit.
For media inquiries, contact Casey Tanous at 407.679.0100 or email [email protected].
Full Sail Press Kit Images

Stay Connected